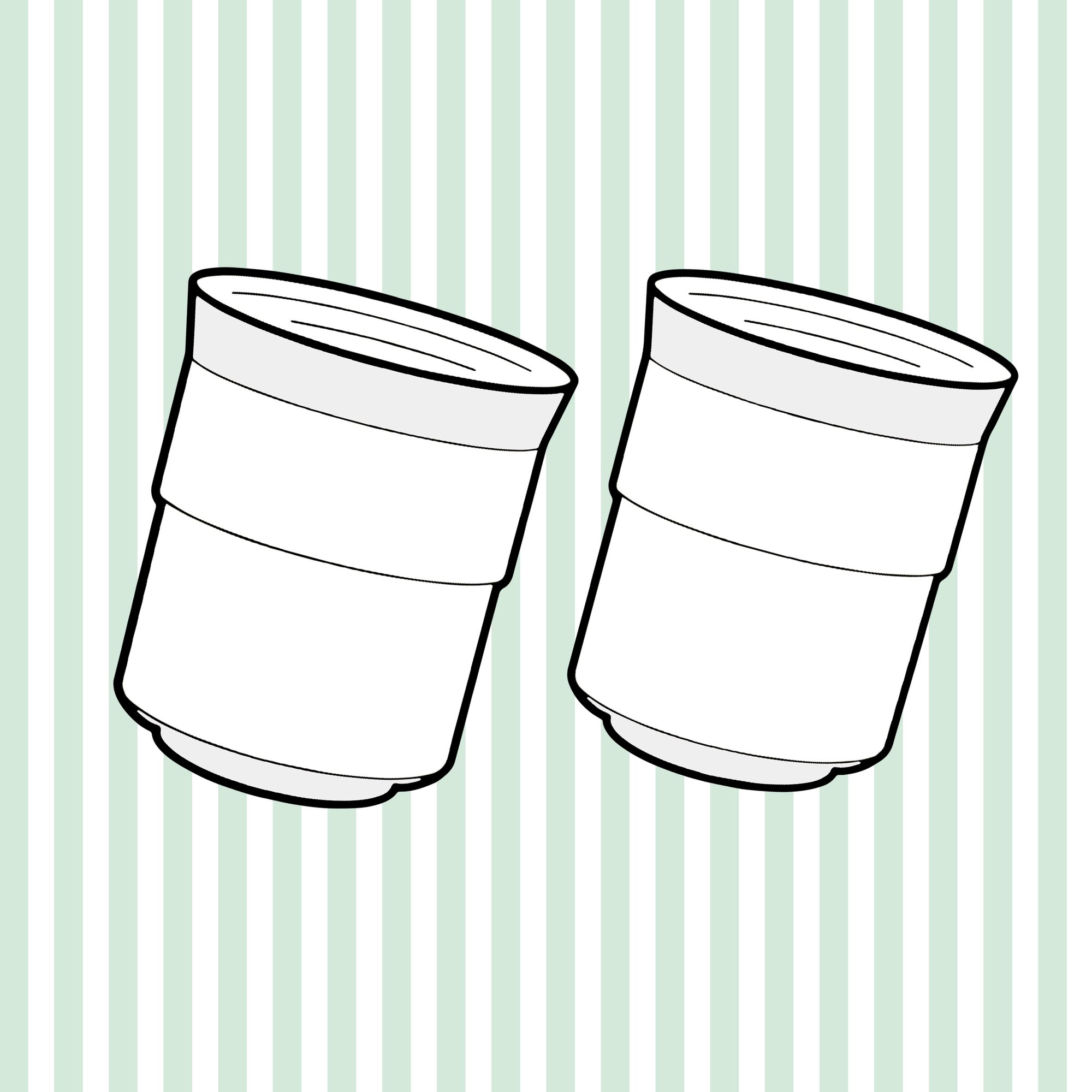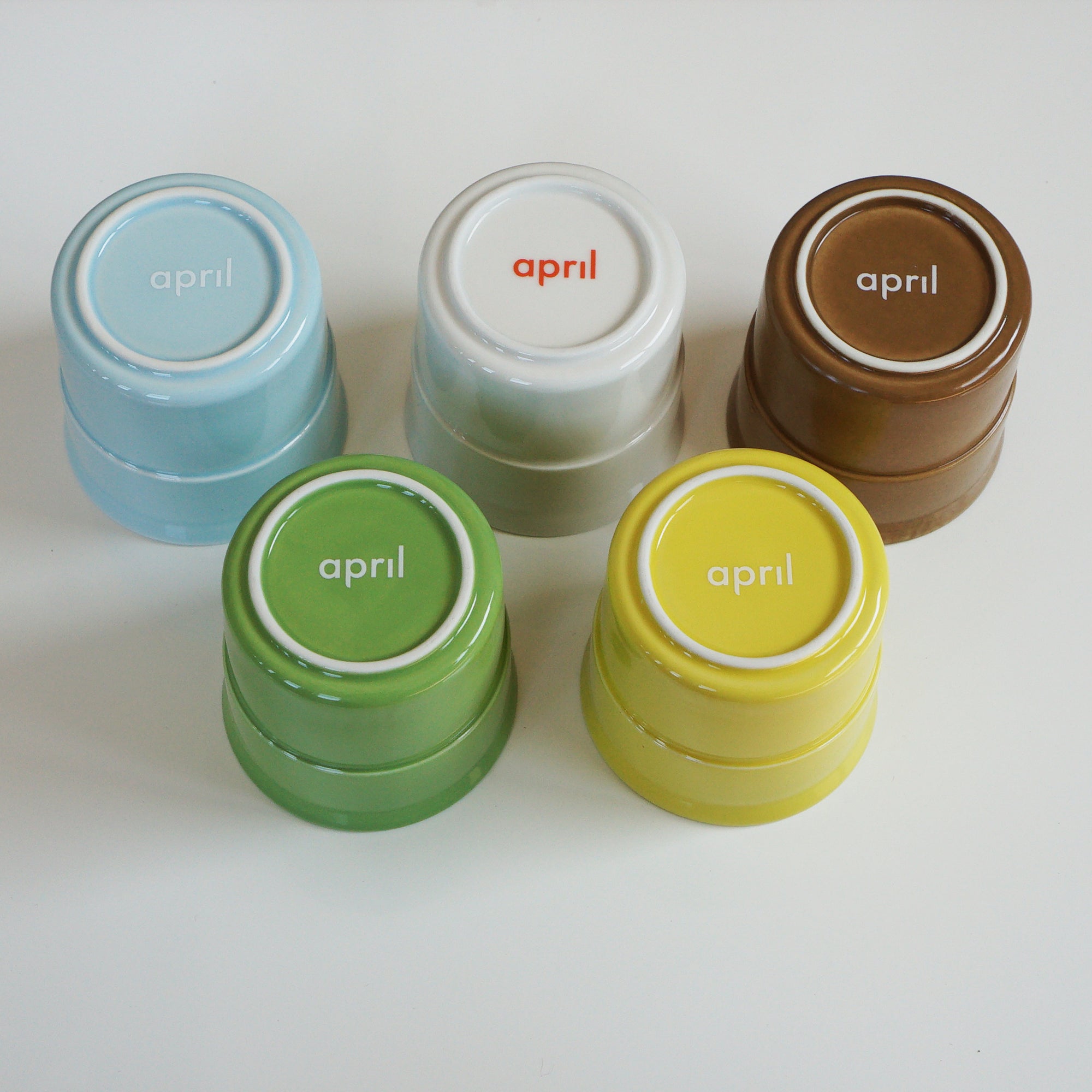 Material: Porcelain
Color: Brown, Light Blue, Green, Yellow or white
Capacity: 200 ml

Sold by the pair.
This cup is designed here in Copenhagen for use in the April Stores. We use it for espresso + milk beverages. Naturally, you can also use it to enjoy a filter coffee at home. The cup is made to enhance the aroma- and tactile experience. 
It is produced in Bavaria, Germany. At a factory that specializes in high-end porcelain manufacturing. Each unit is made in individual molds. With a limited production each month.