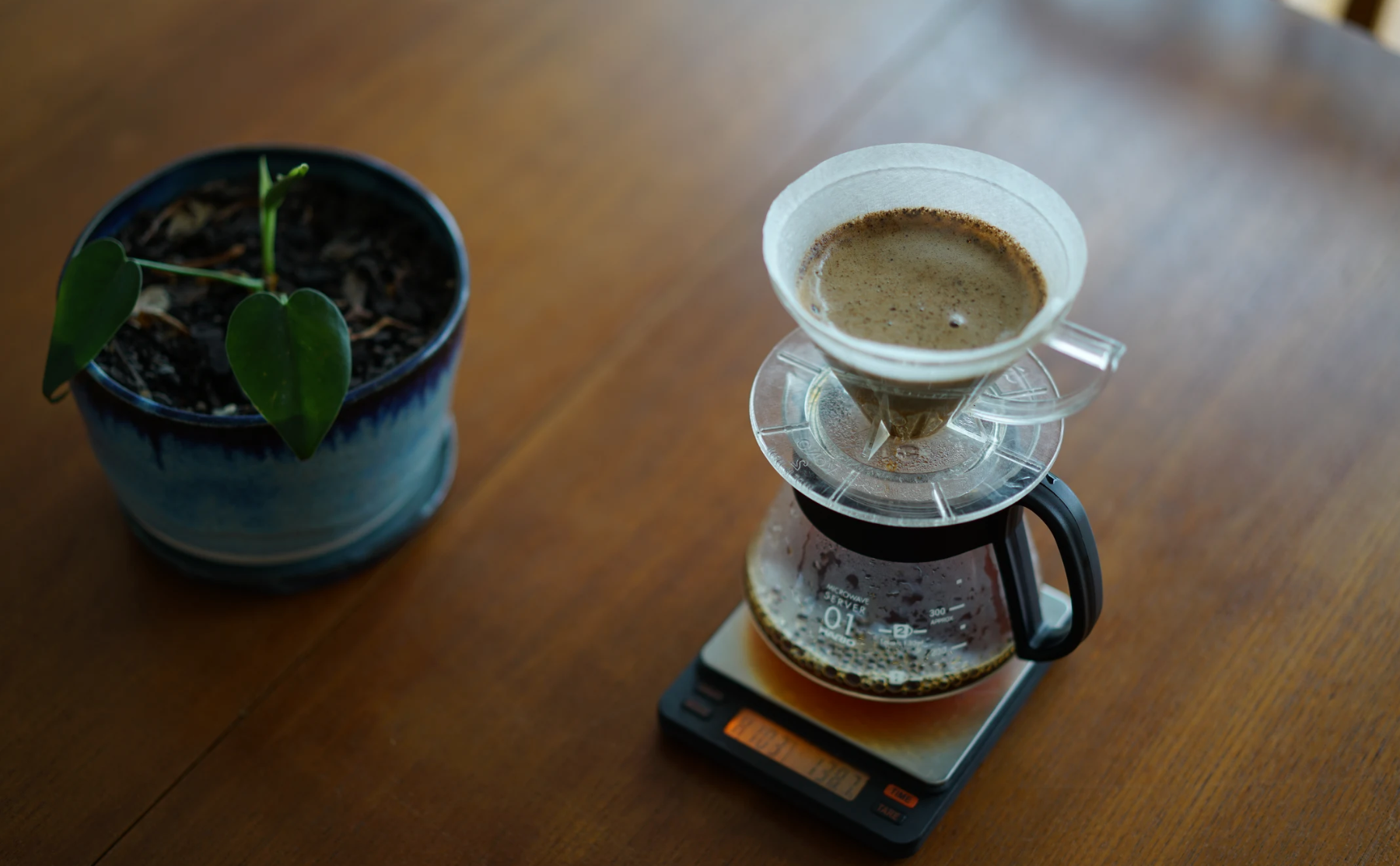 Training Log by David Train - Starting to brew
How I start preparing my brew recipe also depends on the coffee I'm using. For example, when I approach a natural coffee I know that naturals generally contain higher amounts of perceived sweetness and body.
So I'll approach that but aiming for a slightly shorter brew ratio, compared to a washed. Washed coffees always have higher levels of acids and will always favour a longer extraction to favour the clarity of this process. So my preparation starts like this. Understanding the coffee, meaning variety, terroir, and process. This will also decide my brewing vessel. With washed, and/or more delicate coffees I will go for a V60 to highlight that clarity. When there is a natural or something experimental I will use the Kono, to bring out the body and sweetness. From there, I will cup the coffee to understand the flavour spectrum of the coffee. From cupping I then look at brewing to a standard recipe depending on the process.
Naturals 16g in 250ml of water.
Washed 15g in 250ml of water.
I will then break the brewing cycle into two blooms, two or three pours depending on solubility. After this, I will start to experiment with my water recipe. I will break down each stage of this into more information in the following post. Next week our regional competition tickets go on sale. Last year they sold out in under 4 minutes. So my first competition is to get a spot.