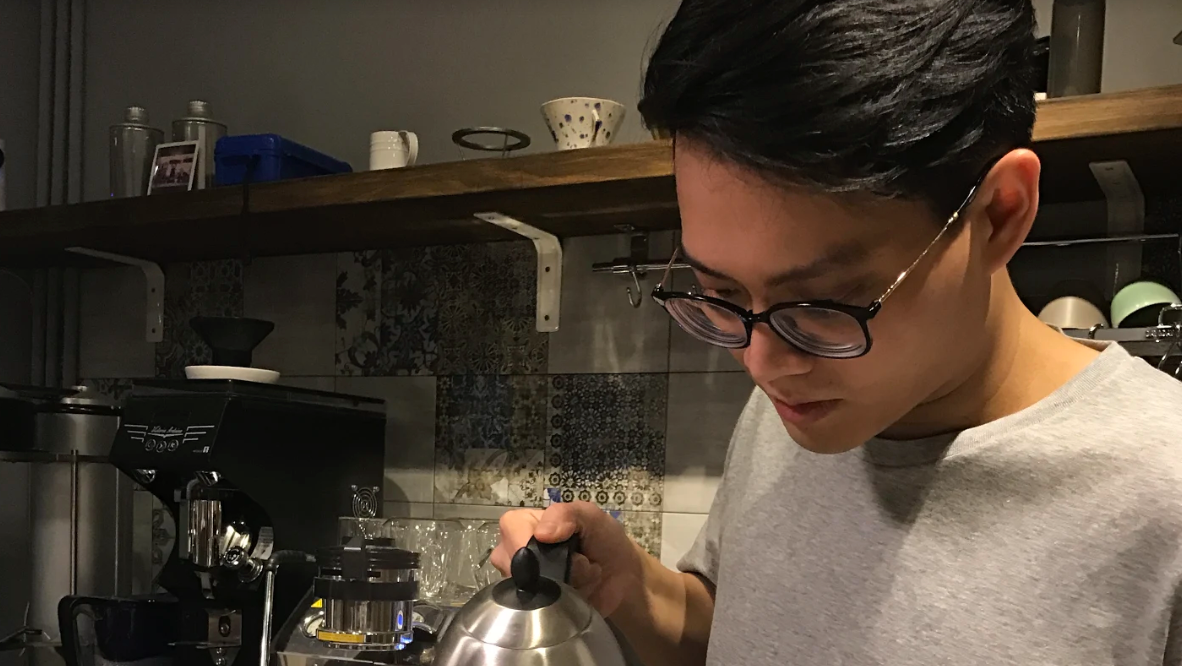 Training Log by Erik Liao - My current competition brewing recipe
Erik Training Log #00 This log, I want to talk about my training in the competition recipe setting.
Recently, I've been practicing different brewing methods. I'm using the V60 modified version, a V60 clever drip version. The mix of immersion and filter brew allows me to have more things to try. I want to get a better acidity for this practice, especially evaluating the acidity when the coffee is cold.
So my current recipe is like the following:
20g of coarse grind coffee with EK43, setting 11.
0:00 Immersion, Bloom with 40g of 92c water.
0:40 Filter, 60g of 90c circular pour.
1:30 Filter, 100g of 85c gentle center pour.
2:15 Filter, 100g of 85c gentle center pour.
3:00, Finish.

The coarse grind makes coffee extraction slow. And it usually presents a clean and bright profile. However, it requires a longer brew time to extract out more sweetness. So my total brew time is set to be 3:00. The immersion bloom allows me to have less sharp acidity on lighter roasted coffee. And longer bloom time provides a rounder acidity. The rest three pours, I start with stronger circular pour to extract more with the agitation of the grounds and higher temperature.
Following by gentle center pours at the lower temperature limit the extraction to avoid bitterness or dryness. I think this is a fun one to try as I'm recently roasting lighter and lighter. If you guys ever have a clever drip or same dripper, I would recommend having a try.