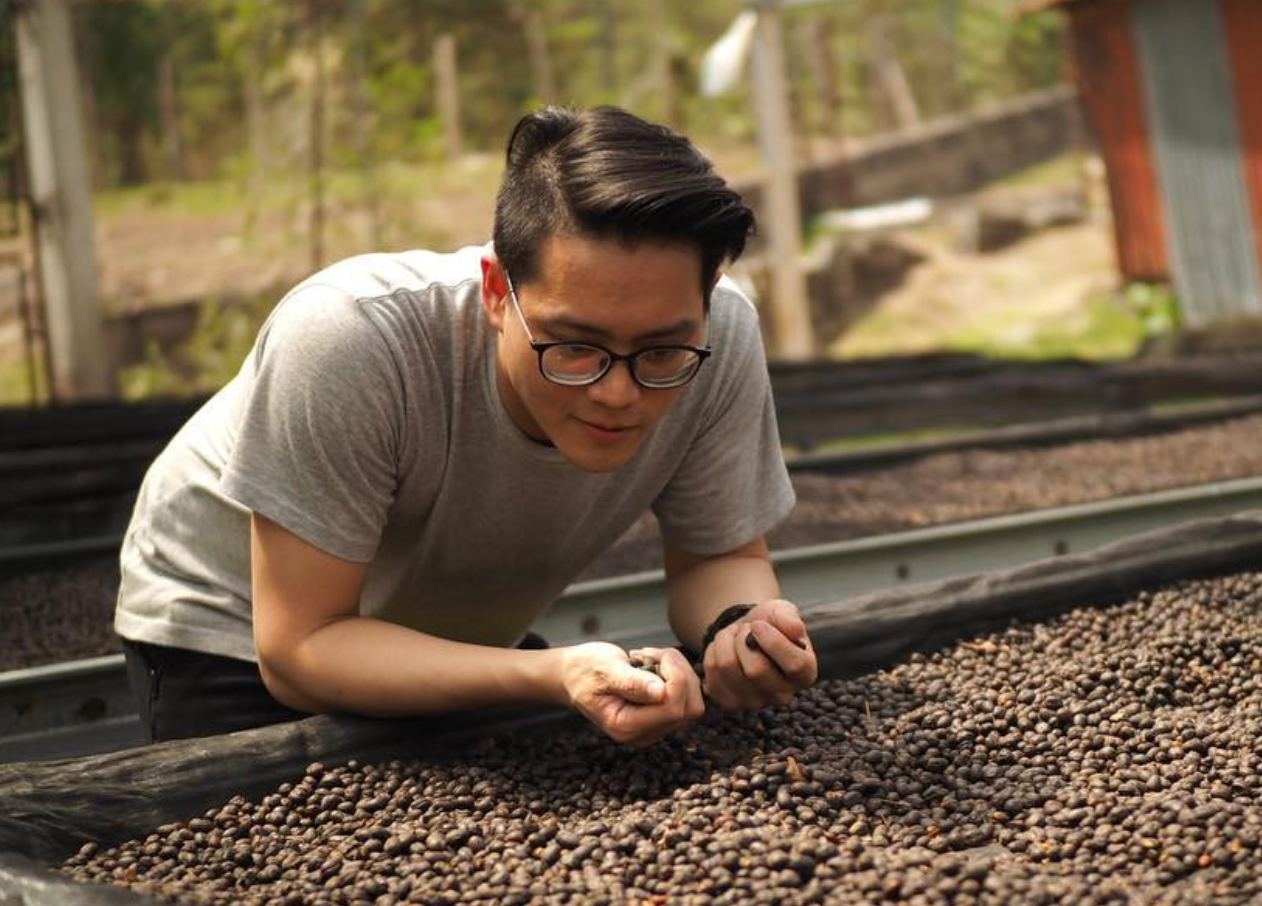 Training Log by Erik Liao: The Beginning
Hi, it's me, Erik. To start with a new year for competition preparation, I think it's a good idea to understand what I really want to gain through the process. So this year, I set three goals, and they are all about improving. I believe competition is where you showcase who you are and what you have learned.
So, I want to be better in all aspects and the following are the goals I set.
1. Improve in my choice for green bean
2. Improve in roasting
3. Improve in brewing
4. Improve in presentation
5. Make myself to the world stage!!!
So today, I would like to write about the green bean. This year, the coffee I competed with was from Bolivia, where in general people expect a nutty flavor profile, not much to do with quality. However, this was not the case for my coffee. The coffee was from Finca Alasitas from Bolivia. It was the same farm that Miki Suzuki competed with and ended up 2nd in the world. I was so lucky that last year I got the chance to visit the farm and learned the production in general. Through my four days trip with the Rodriguez family, I was amazed at how much effort they put for the quality in coffee and felt a bit more responsible to tell their stories. This March before the Shanghai exhibition, the Rodriguez family visited me in Taiwan and we spent a long time sharing stories with each other. I got to know more about production condition for the following harvest, the cherry quality, and the improvements they've made for quality. I also shared with them my understating in roasting their coffee, the difficulties I encountered, as well as the feedback on my scoresheets this year. Understanding each other really provides me a better idea about what I want for next year. So, for next year's competition, it is highly possible that I'll compete with Bolivian coffee once again for three main reasons. First, the coffee plants take time to mature and to get a solid taste profile.
Due to the fact that the Rodriguez family started planting only 7 -8 years ago, what I can expect is just year by year the taste profile is better and clearer. Second, for Taiwan's national, it will probably start in next February. If you consider coffee harvest season, at the time for competition, new crop Ethiopian or Panamanian will be too fresh, and old crop will just be too old. Brewers cup is one that evaluates quality from hot to cold, and old crop will just show the notes in cold. So, it's really a good time for using Bolivian coffee. Last but not least, this September I'll visit the farm once again and to choose my own coffee. At the same time that I'm digging deep into fermentation techniques, the Rodriguez family has as well continued their research on processing and varietals. In short, I'll have more choices this year on the cupping table. Overall speaking, I'm very looking forward to the coming harvest. A better relationship on sourcing side, better understanding in green bean, and innovative techniques for processing, these all contribute to an exciting new green bean. I guess I'll log again the green bean side after my visit to Bolivia this year. And next log, i would love to talk about my learning and expectation in roasting!