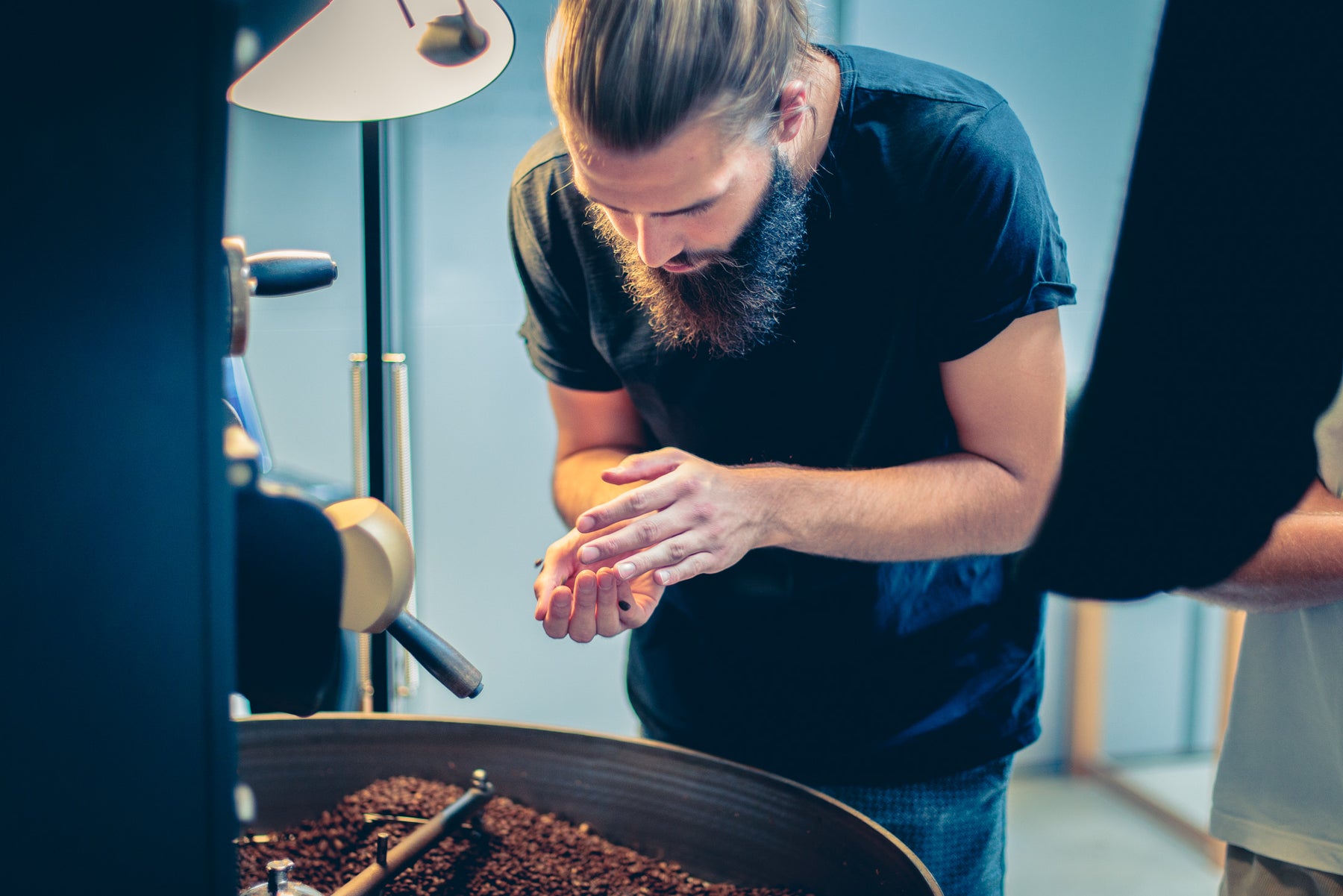 Training Log by Rasmus Madsen - The Danish Coffee Roasting Championship
A
fter having competed in a variety of competitions in the last couple of years, I'm really looking forward to the upcoming one. The Danish Coffee Roasting Championship.
It is the competition with the least attention in Denmark, I signed up in the last moment last year because there was room for it. No significant preparation or training. This year, knowing what I need to do to improve from last year, I've set myself a few goals: • Get a better understanding of the functions and mechanics of the roast machine • Get more experience roasting coffee • Improve green grading As it is with any competition, it's mostly about experience.
The experience will get you far as this is a competition generally focused on who roasts the most delicious coffee. Luckily enough I've been employed at April Coffee Roasters since last time I competed which, as a result, have made me a lot better at roasting coffee already as well as getting an understanding of the roast machine. The main challenge will be translating this into the smaller batches for the competition, as we are doing a fixed batch size at April.
I'm are going to do some test batches of smaller size and I will be doing tons of green grading during the next couple of months which will be included here in my training log along with my thoughts on the progression.