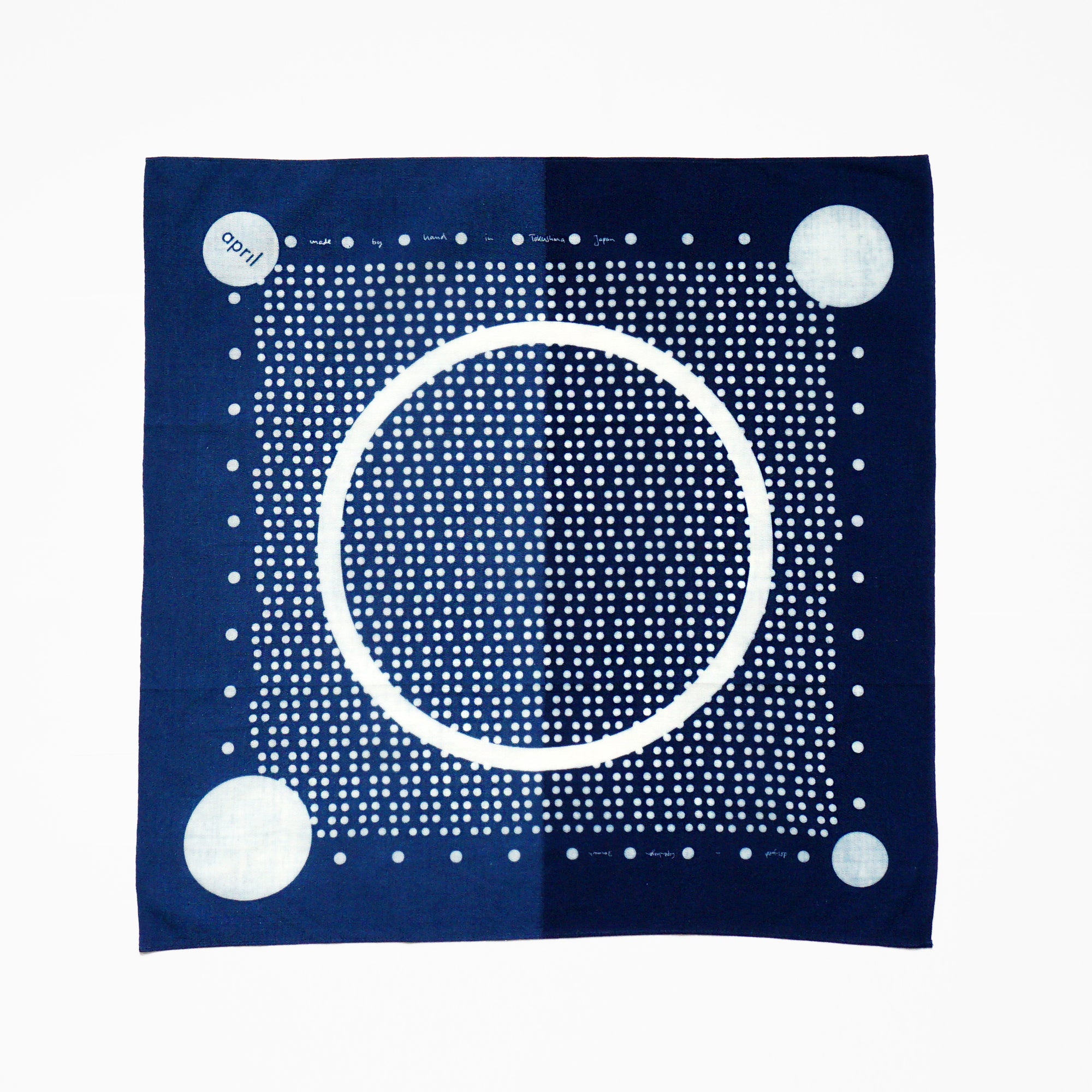 Designed in Copenhagen,
Produced in Tokushima, Japan. 

Using inspiration from vintage bandanas from the pre-industrialization of synthetic indigo at the end of the 19th century, BUAISOU has updated the classic bandana. By changing the thread number, thread quality, and weaving density, they have been able to develop a fabric with double selvedge, a major feature that has not been seen in over a century. Traditional looms that can weave fabrics of this width are extremely rare. Fortunately, one was found in a mill in their hometown of Tokushima. The loom had been out of commission for several decades but has now been given a new life and put back into production.
Size:
55
x
55
cm
Colors: Blue & white
Taking care of your Indigo products:

It is recommended that you gently hand wash items with detergent and lukewarm water the first 2-3 times after purchase. Following that, hand wash with warm water once every six month to a year to get rid of any excess dye.
Because the products are handmade, each item's colors and patterns are unique.
Please avoid excessive sunlight/UV rays, as it this can cause discolouration.
Buaisou's products  have been stripped of excess dye using natural dye stripping agents prior to purchase, however in case of excess rubbing, color transfer might occur.
*Inconsistencies in the products (shape and color) will exist. And is not considered a production mistake.