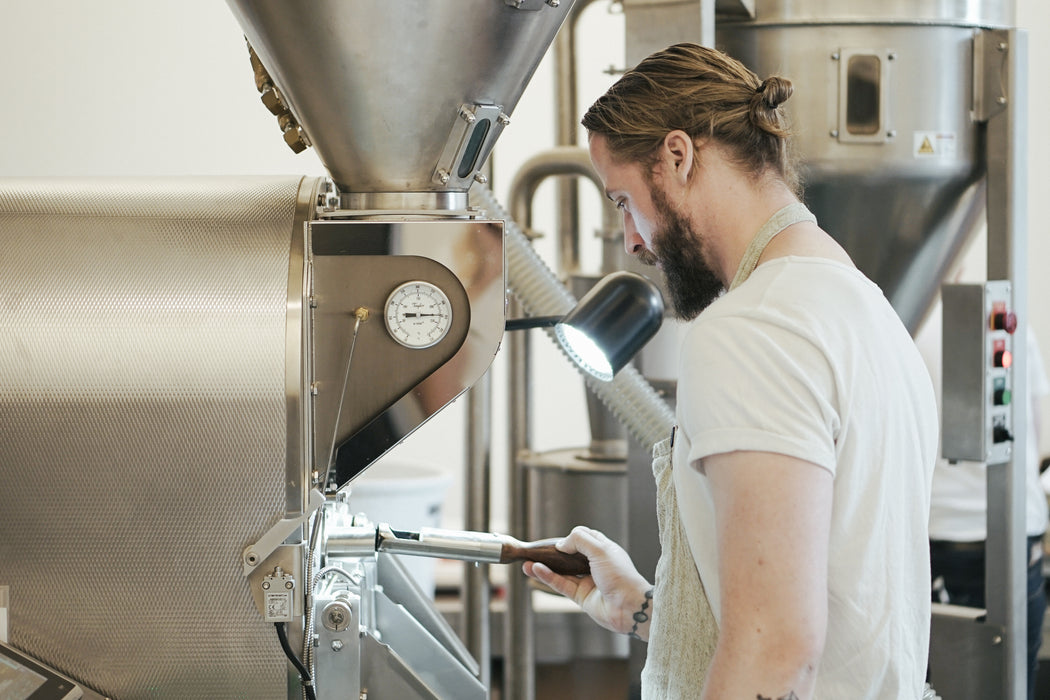 A day in the April Coffee Roastery with Patrik Rolf - 1 day
"A day in the April roastery with Patrik Rolf"
Green Coffee Foundation

Sample Roasting & Green Coffee evaluation

Production Roasting

Quality Control
Price: 3500 dkk per person (at cancellation we will hold 50%)
Location: Solrød Byvej 15, 2680 Solrød Strand (30 minutes south of Copenhagen)
*each session offers a total of 20 available tickets and requires a minimum of 4 participants. If the session doesn't fill up we will refund the ticket value before the date. 
*the price does not include lunch
The session Includes:
08:00 - 12:00 Session 1
13:00 - 17:00 Session 2
Green Coffee Foundation
Purchasing green coffee is one of the most challenging, interesting and important processes when running a coffee roastery. In this section I will break down how and why I buy the way I do.
What to think about when you first start up

How to ensure quality over time

Logistics

Direct Trade - what does it mean and how should you do it

Purchasing plans for optimal cashflow
Sample Roasting & Green Coffee evaluation

Your roasts are never better than the Green Coffee you are working with. It's absolute key to understand it. 


How to sample roast - what machine to choose and what profiles to use

How do you identify a "red flag" in your Green Coffee?

Cupping protocols
Production Roasting
Get an insight into how I roast.


Roasting Curves & Profiling work

Roasting Together
Quality Control Process
In this session I will share the full QC process that we go through at April.
How to evaluate roasted coffee - taste, & colour

2. When and how to cup
Brewing
Roasting and brewing is connected. The best brewers are the best roaster and the best roasters are the best brewers.


How and why I brew coffee the way I do