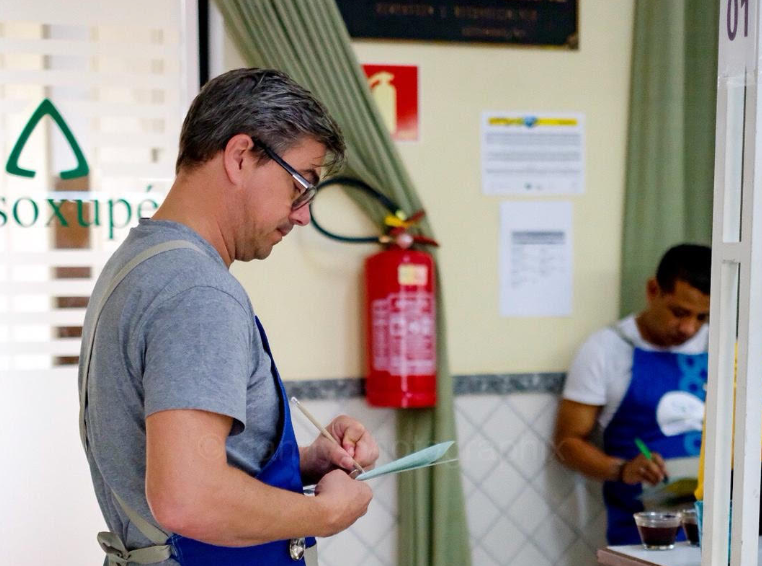 Exploring Cup of Excellence in El Salvador together with Darrin Daniel & Gilberto Baraona
Here at
April
we have been following the 
Cup of Excellence 
organization and their work at Origin for many years, we have seen how they have produced real value for farmers around the world, some of them we even work with Today because they were featured in the Competition, enabling us to find them.  
With that in mind, we jumped on the opportunity to ask Darrin Daniel, Executive Director of CoE, and farmer Gilberto Baraona of the Los Pirineos farm a few questions on the upcoming CoE competition in El Salvador. 
For how long have CoE been in El Salvador? 
Darrin: We began in 2003 with El Salvador and our 16th edition will happen this year. Other than Brazil and Guatemala, it is one of the longest lasting competitions we have run throughout our 20 years of running Cup of Excellence.
How would you say that CoE has impacted Coffee Farming in El Salvador? Any Examples? 
Darrin: Specifically, we have seen farmers such as Aida Batlle and Emilio Lopez who have been given global opportunities due to winning the Cup of Excellence. We continue to see success stories evolving from winners from the primarily small to medium-sized farms that make up the majority of producers in El Salvador.  
What has Cup of Excellence meant to you as a Farmer? 
Gilberto Baraona: I owe my workers, family, and personal economic existence to COE, I was able to give work to more than 70 workers and paid them higher wages, not lost my coffee farm and to educated my kids with the proceeds from COE. 
CoE, gave me the possibility of producing and sell my good quality coffee at higher prices, and started new commercial relations with roasters and green coffee importers worldwide, and still, to this date, they are my customers.
CoE, has given me the prestige to grow my coffee business and has set new goals to meet in order to achieve better quality each year, Coe competition is always raising the bar and standard for the quality of coffee, which is the way of the future for coffee.
(This video is recorded by the staff at Los Pirineos, edited by April Media)

What are you guys the most excited about for the upcoming Competition? 

Darrin: To see new farmers enter. We have just completed or farmer outreach program, from a generous donation from Terarosa Coffee Roasters in Seoul, South Korea. We are working hard to encourage first time COE farmers to enter this year. 

What have been the highlights for you in El Salvador the last Years? 
Darrin: Innovation moving from the traditional Bourbon lots to entries from Pacamara to now seeing Gesha and honey and natural processes. El Salvador has always been very proactive with trying new processes and entering new varieties. Last year's winning lot with natural Gesha was especially exciting.


What are you most excited about for the upcoming 2019 crop? 
Gilberto Baraona: I think this coming crop is going to be better quality, and we are still recuperating from the roya and climate change negative effects.
I believe coffee producers are moving more to quality than quantity and looking to experiment with new coffees and process.
(This video is recorded by the staff at Los Pirineos, edited by April Media)
Where do you want the future of El Salvadorian Coffee to go? 
Gilberto Baraona: The future of the coffee industry in El Salvador is very promising, due to the weather conditions an geographic location coffee growing and processing is favorable, the strong history of family coffee producing and milling from generations from farmers and exporters will make the production growth in a short term.  I think El Salvador will still be seen as one of the top origins in quality and new innovation with new varietals and process. The new Bourbons, Pacamaras, and other high-quality varietals will still look worldwide because of its quality.