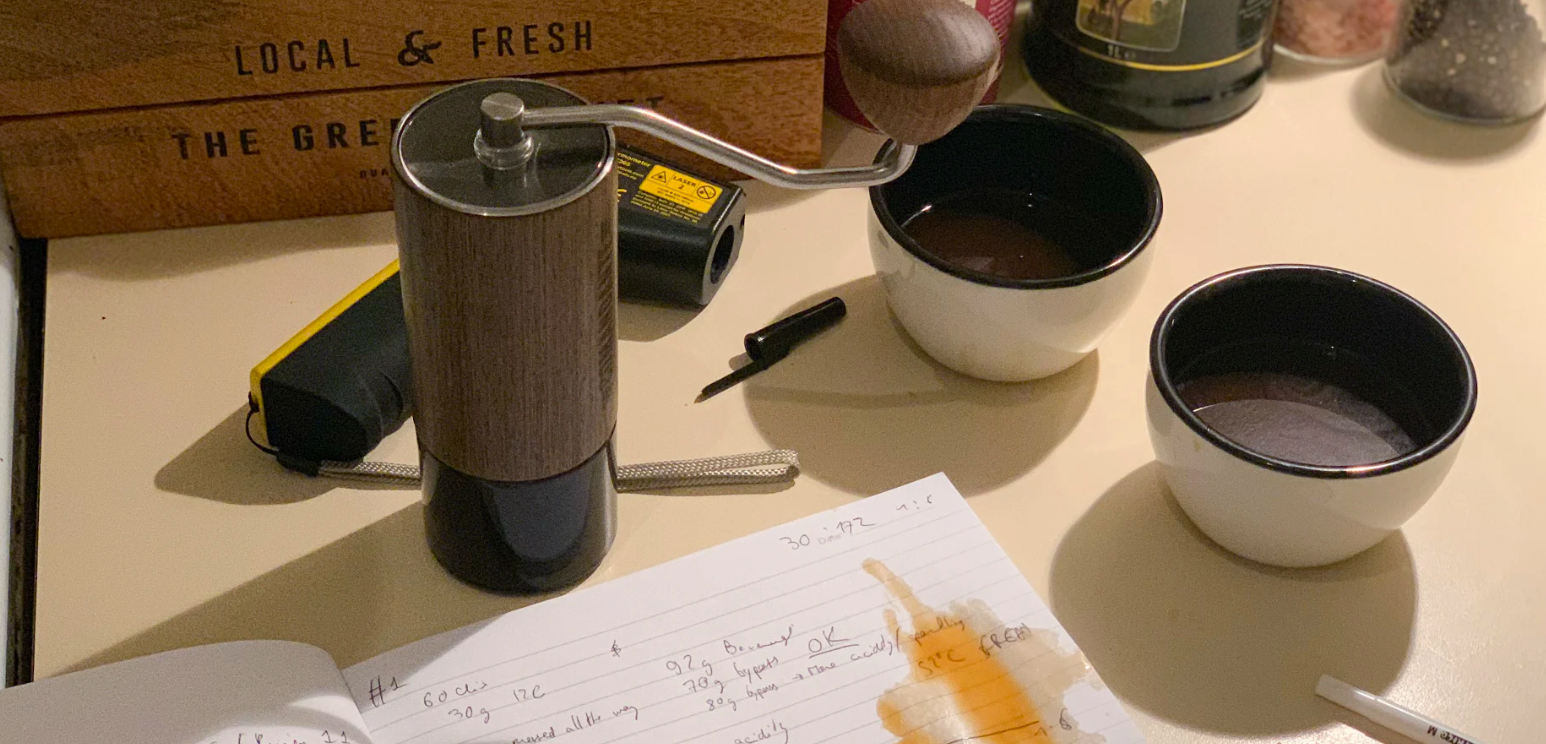 Training log #4 by Simon Gautherin - My current competition brewing recipe
My current competition recipe:

Transparency is something I find extremely important and I promised myself I'd try to be as transparent as possible with my competition preparation. Here I'll be sharing the latest brewing recipe that I've been using to brew high-end coffee and which I'm considering for competition.

I would usually brew according to the coffee itself and more importantly, it's roast and solubility. I like highly soluble, well-developed coffees as they tend to be sweeter and more complex than very light roasted coffees. This recipe works great for any fairly soluble natural processed coffee.

I normally use a V60 brewer, a Stagg kettle and a Comandante grinder.
I like using finely ground coffee to get more flavors, body, and intensity with low agitation and turbulence to mitigate the risk of channeling which could result in bitterness and astringency.

Dose: 15g of coffee ground on 18 clicks.
Water: 230 to 250g at 93 to 96 degrees (depending on the roast and freshness). I use my tap water which is delicious, at roughly 100ppm.
Pouring: pour 50g of water to saturate the bed and let it bloom for 60 seconds. Then pour another 50g of water and wait another 60 seconds. At 2 min pour the remaining 100g of water over 20 seconds.

This typically results in a very sweet, full-bodied and vibrant brew.
That's usually the recipe I start with when I discover a new coffee and I'll tweak it depending on what that first brew tasted it.