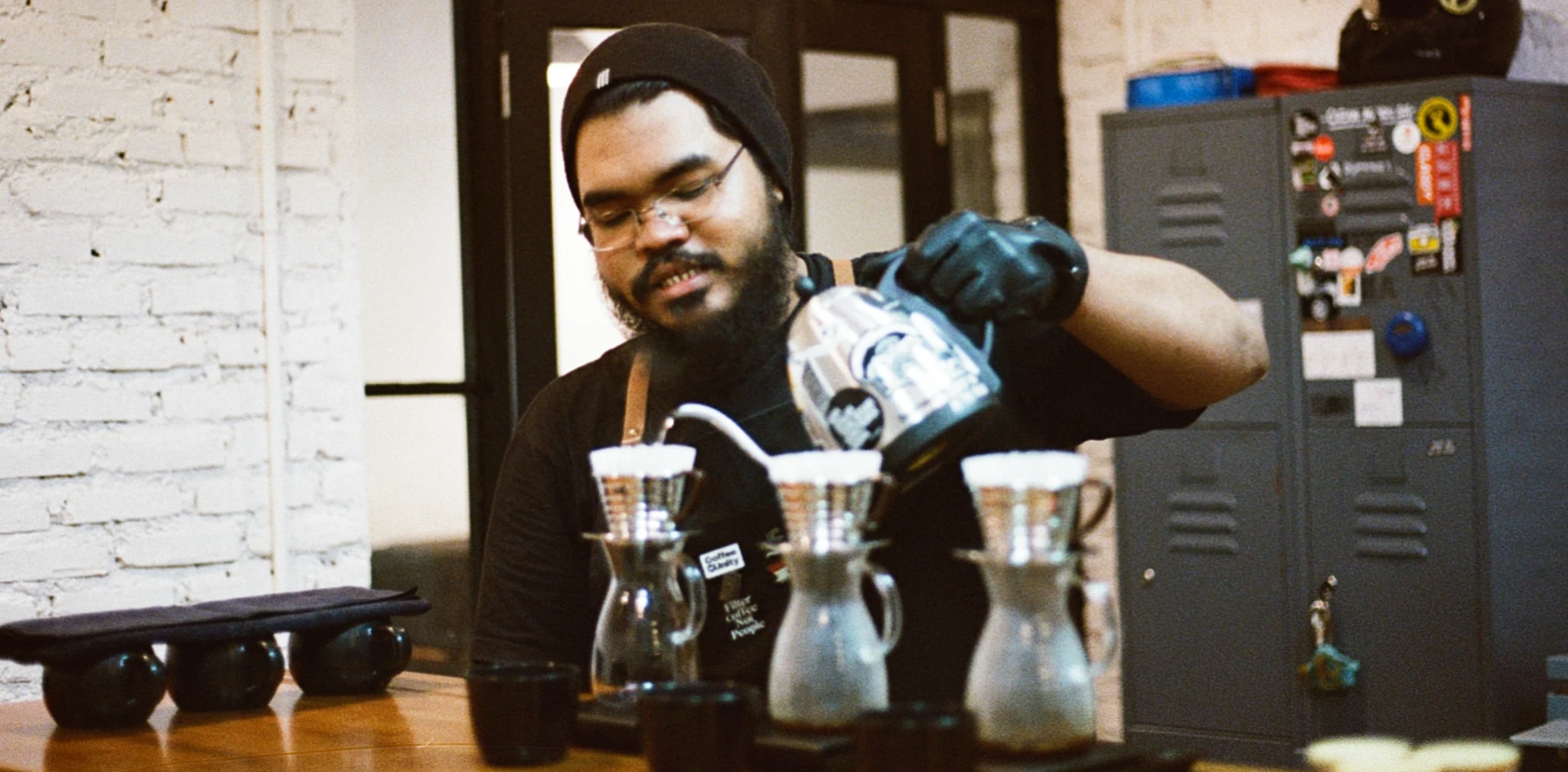 Training log #4 by Muhammad Fakhri - My current competition brewing recipe
My Current Competition Brewing Recipe: 

The coffee that I used in WBrC 2019 is Finca Deborah Afterglow. This coffee is from
Panama, located in Boquete, Chiriqui Province. Managed by Jamison Savage as the producers. This coffee has a light roast profile and roasted for 5 minutes in ikawa with roasting development is 18%. My roaster chose this profile to balance the acidity and the mouthfeel. The longer development time helps to improve the complexity and sweetness while maintaining the floral aroma from this coffee.

The brewing device that I used is V60 Dripper, wherein the dripper can distribute water more evenly and centrally so that flavor becomes more clean, complex, and
pronounced. The dripper made from plastic does not absorb heat so the water
temperature in the dripper is still hot and also I'm using the insulated server for
temperature stability.

For the recipe, I'm using 15 grams of ground coffee with fine to medium grind size
(Click 53 on Comandante with Red Clix). The water temperature is 90 degrees Celsius, with a target weight of 230 grams of water. This recipe is chosen to create medium acidity and medium sweetness.

For the brewing methods, I separated them into three spiral pours. First, pour, is 50
grams of water with 40 seconds waiting time to making sure that water is in contact with every coffee ground to help to develop the acidity and sweetness. The second pour is 100 grams of water with 50 seconds waiting time, which function to create a body in the coffee, which in my case to creates a medium and rounded body. The final pour is 80 grams of water with 60 seconds waiting time, which aims to regulate the intensity of acidity at the medium level and to get that medium to long aftertaste.
Then, I use water that had been distilled before and then included three kinds of mineral content. The first is 42 ppm Bi Carbonate to regulate the pH level of water. The second is 20 ppm calcium to the development of sweetness and enhances the tactile, and the last is 30 ppm magnesium to lifted the acidity and extract more fruity elements in this coffee.