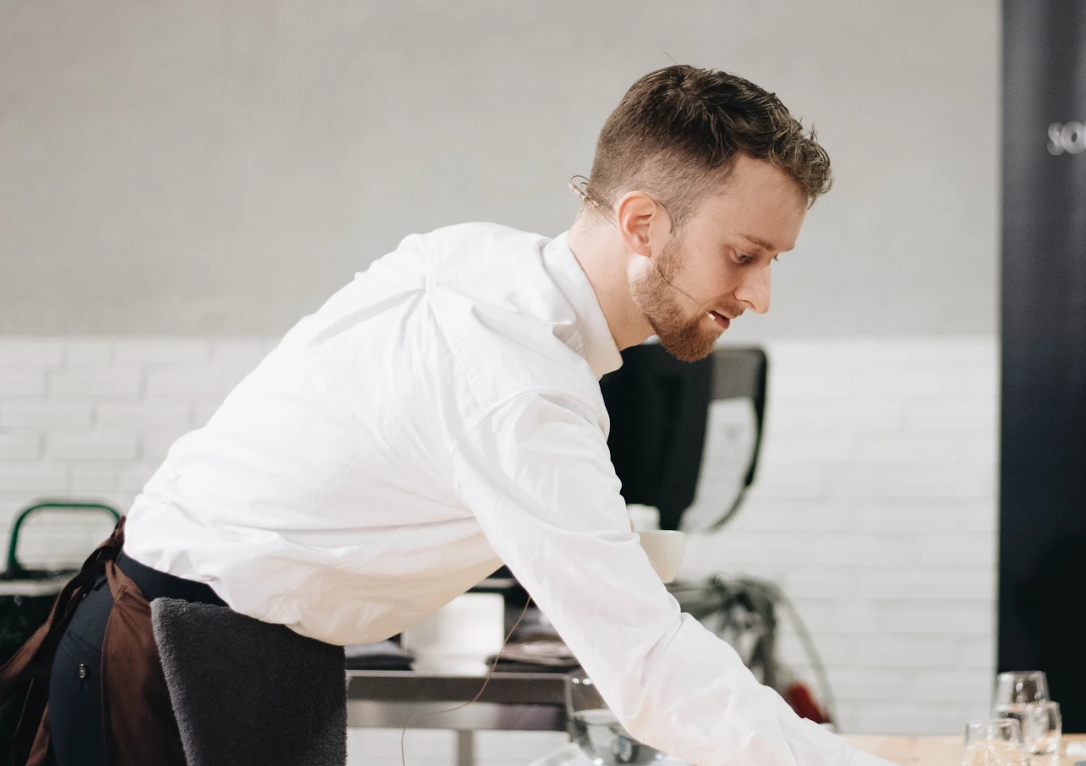 Training Log by Adrian Berg - How expensive is it to compete?
The cost of competing:
Competing in a barista competition can be very expensive, and unfortunately, it tends to end up costing more than you think. But that doesn´t mean that it´s impossible to compete on a budget. When I became Norwegian Barista Champion in 2019, I didn´t have a lot of money to spend on my routine and used mostly second-hand equipment and glassware. I roasted the coffee myself and had one of the cheapest routines in the competition. Michalis Dimitrakopoulos who became the runner up in the 2019 World Barista Championship finals also stated in his post-presentation interview that his equipment and tableware were borrowed from his workplace.
Nothing had been purchased specifically for the competition. Let´s break down what you will need to spend money on, in order of importance: Coffee: Green coffee is where you should be spending the most money, and where cutting costs will adversely affect your results. Take the time to look for delicious, world-class coffees and don´t lock yourself in too early. Coffee is a dynamic product that is continuously changing, and in the end, it´s the best tasting coffee on the competition day that will win.
Tools:
Equipment is where most baristas go a bit crazy and spend too much money. All you need is a tamper that you feel comfortable with, a scale large enough to fit a portafilter and one to three smaller scales to weigh the espresso yield.
For my routine, I borrowed or used my personal equipment. The only thing I purchased was three Coffee Gear scales costing around 26 dollars apiece. I also saw Cole Torode, the third-place winner in the World Barista Championship 2019, use these same scales. In other words, there´s no need to go all-out and buy Acaia scales if you don´t have the budget for it. Glassware: Another area where baristas invest too much time and money is their table setup.
There is no dedicated box on the judge score sheet where they can give you points for beautiful table setup. At best, it will give a good first impression, but that doesn´t help if the coffee doesn´t deliver or the presentation isn´t convincing. Make sure your table setup is clean, appealing, and most importantly, replaceable. Something always breaks in transit, and if you spent a lot of money on crystal glasses, you'd be sad to find them snapped in half in your suitcase.
Cloths and clothes:
Something that is often overlooked, but can add that final touch to a routine. Wear clothes that you feel comfortable in and make you look professional, and invest in proper cloths for your routine. Single-use, disposable cloths can make your routine seem unprofessional. In the end, remember that it is a coffee and barista competition. You will be judged and scored on the taste of your coffee, what you say about your coffee and your abilities as a barista. The highest score and tastiest coffee will always win, regardless of the price tag.