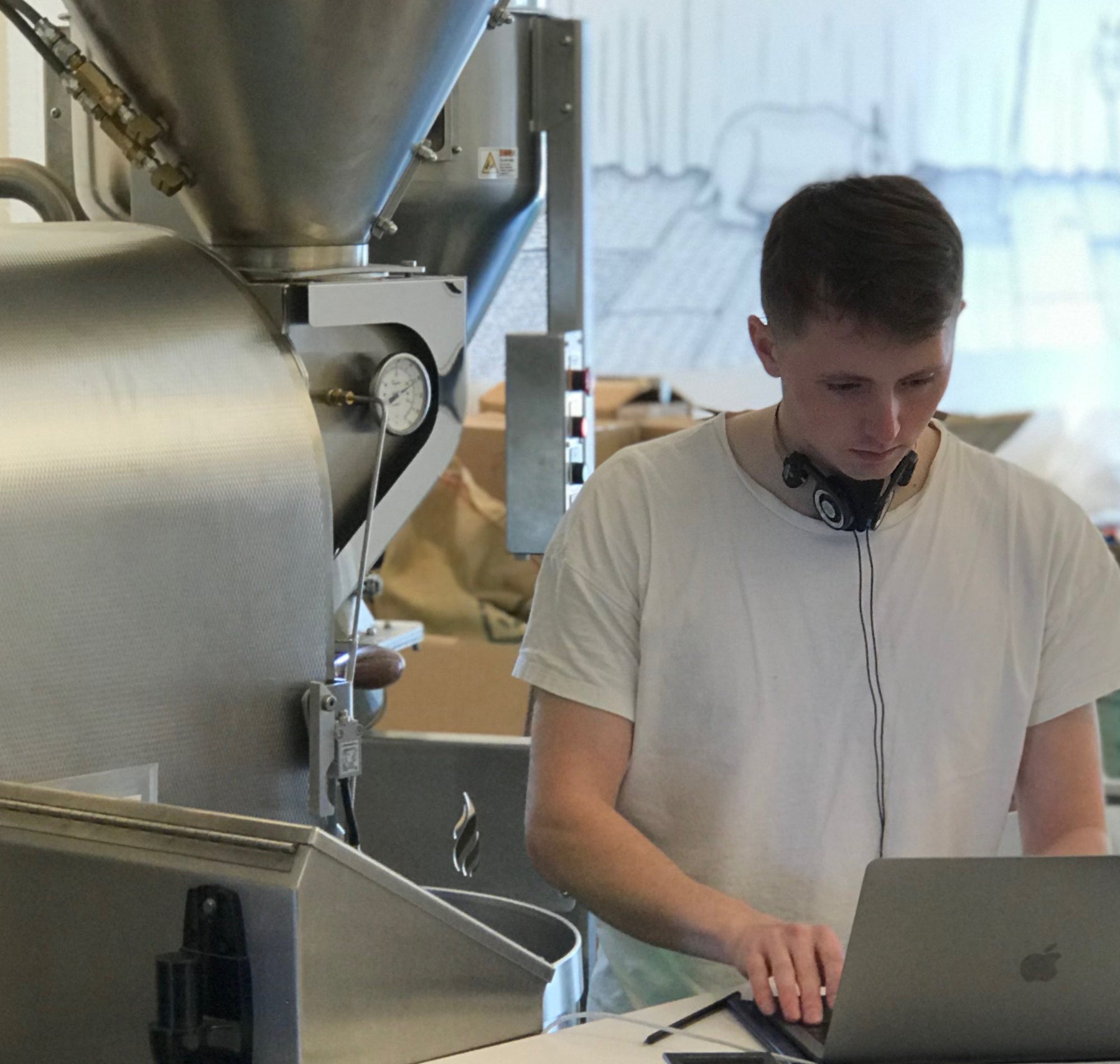 Training Log by Joseph Fisher - Starting from somewhere
We're currently in the transition between spring and summer here in Copenhagen, a turbulent time for weather in the city that can see a bright and sunny day followed by a hailstorm or incessant rainfall. What better time than now to begin putting together a training plan for the upcoming Danish Coffee Roasting Championship?
This is the first time that I'll be competing in a coffee roasting competition, and despite the fact that I roast coffee regularly as part of my role at April, there are still many factors for me to consider when planning my preparations. There's certainly no room for complacency. Firstly, I'm beginning by reading the rules. In my opinion the most important first step when competing. Not only because ideally I'd like to avoid disqualification, but also because this enables me to better understand the structure of the competition and helps me to make sure that my energy is most efficiently channelled into the areas in which will attract the most attention from the judges. I joined the previous national roasting championships as a volunteer last year to gain a greater understanding of the mechanics of the event, and I'd always recommend this to anybody that has an interest in competing but is maybe lacking confidence or don't feel as if they have the time to prepare to compete themselves. There is so much understanding to be gained, and any help you can lend to your national bodies will be greatly appreciated I'm sure. 
As it stands, I'm currently focusing on two initial training areas. Green Coffee Evaluation, and my Roast Plan. The first area is a great opportunity to develop my knowledge of green bean defects, particularly helpful in my role at April, and to share knowledge with others in the industry. I think it's important to make sure that I can access a comprehensive and measurable sample of green coffee defects, so I'm currently reaching out to other parties such as quality control managers and Q-grade graduates that regularly work with large volumes of green coffee samples and may be able to offer me some assistance. There are also written resources such as the Washed Arabica Green Coffee Defect Handbook, however in this case I feel strongly that I need to practice using physical samples to improve my knowledge and accuracy.
Now the roast plan may share similarities with my work at April, however there are some notable deviations. Firstly, I'm expecting to be roasting batch sizes of 3kg using a roast machine with a maximum capacity of 15kg. This does present a challenge, as we maintain a consistent batch size of 12kg when production roasting. To enter the competition with maximum confidence I'm beginning to save 3-4kg samples of different green coffees so that over the coming weeks I can begin testing smaller batches and hopefully developing a better understanding of how to best control the variables and consistency when roasting at this batch size. There's also the question of Agtron, as my roast plan will be required to include an expected Agtron measurement for each roast, so it'll soon be time to break out the LightTells Spectrophotometer and start documenting my colour data too.
As the date is still yet to be set for the competition there's certainly no need to rush, but I still feel that by beginning my preparations now I stand in much better stead moving into the competition itself. My objective for this competition is to improve and broaden my skills as a coffee roaster, a trip to Taiwan in November would be a great bonus.