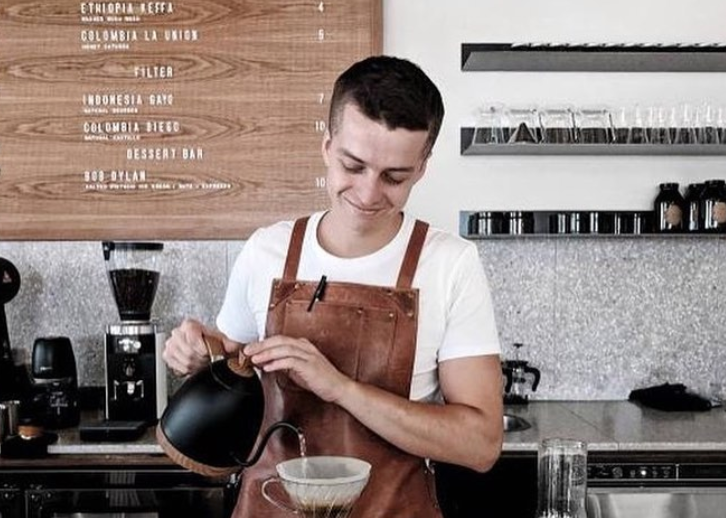 Training Log by Simon Gautherin - What is your favorite Brew Method?
What is your favorite Brew Method and why? 

I like V60 a lot, having a fast flow rate brewer allows me to grind finer and get more intense mouthfeel and flavours in my coffees while still giving me the possibility to change my pouring flow to control the overall brewing time.


What do you recommend a Home Brewer should think about if they want to make competition quality coffee at Home? 

One of the biggest mistakes I see my friends who are home brewers do is using a low-quality grinder to grind their coffee. That usually results in very uneven grind size and therefore uneven extraction. My advice: spend money on a great grinder.
Alternatively, if you have very little equipment available to you, you can follow a simple immersion recipe brewing in a French Press with a medium-fine grind and then straining it into a V60 with a paper filter to remove some of the fine grinds and oils. That's a pretty quick and consistent way to make coffee without having access to a fancy kettle.


What's the best coffee you ever tried?  
That's a tough one and I think the answer is constantly evolving. The last truly amazing coffee I tasted was Yanina's WBrC coffee, a CM Natural Geisha from Panama. Definitely, one of the most vibrant and flavorful coffee I've ever had.