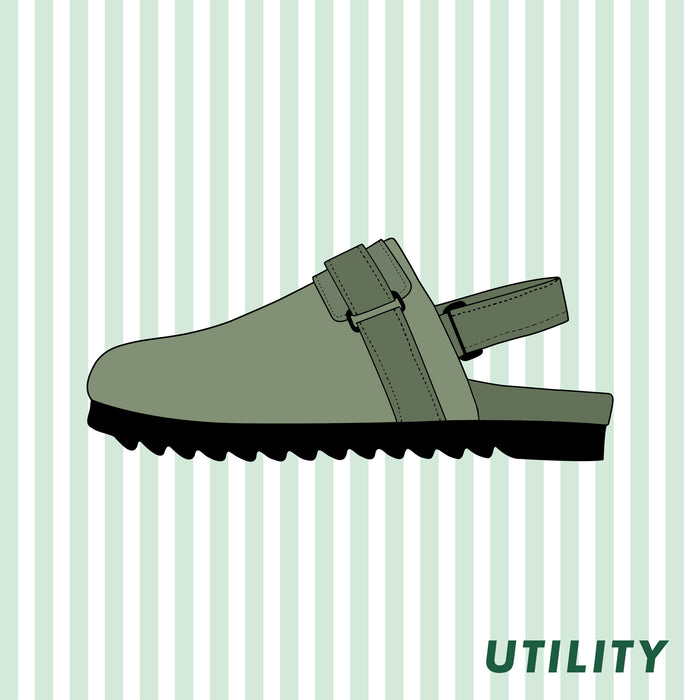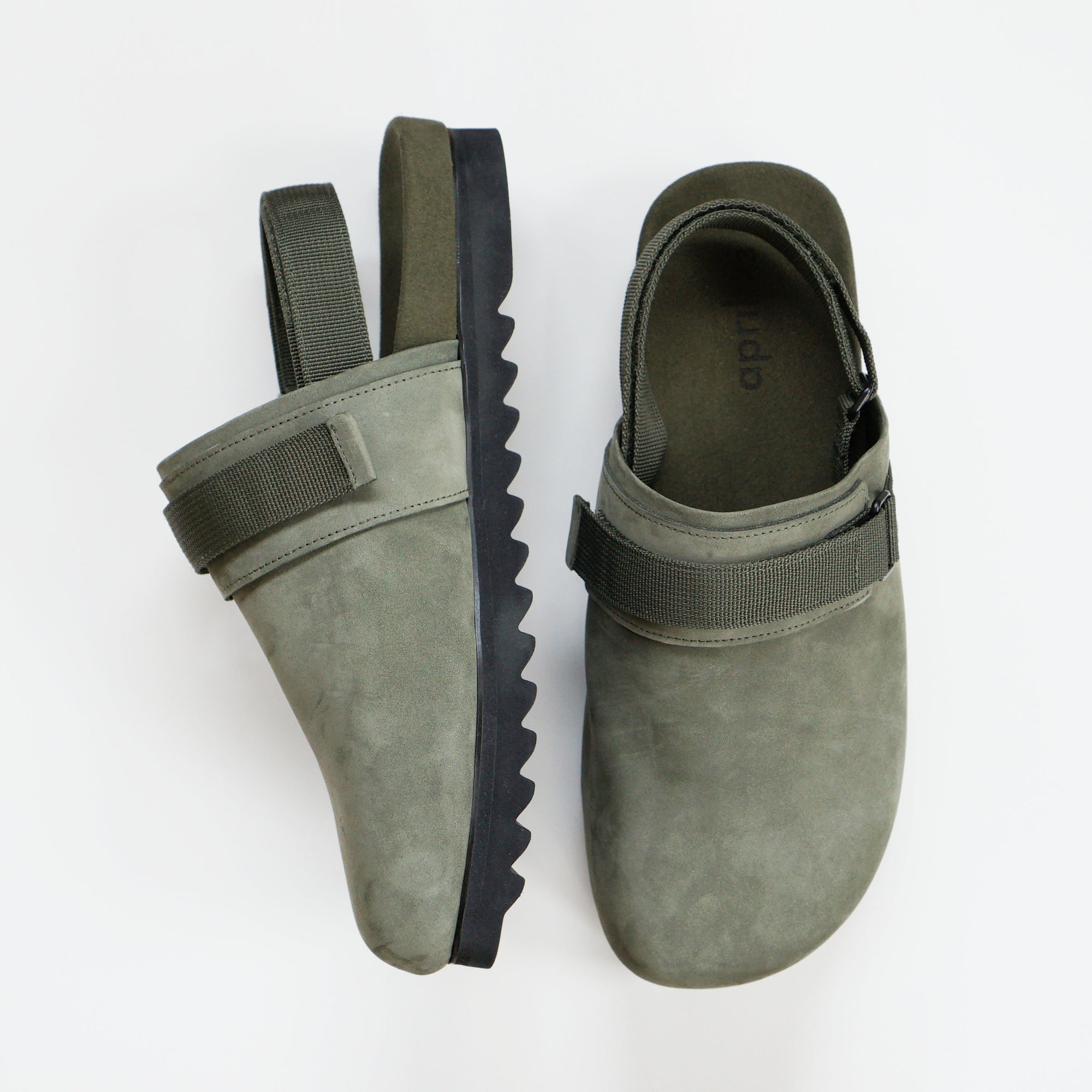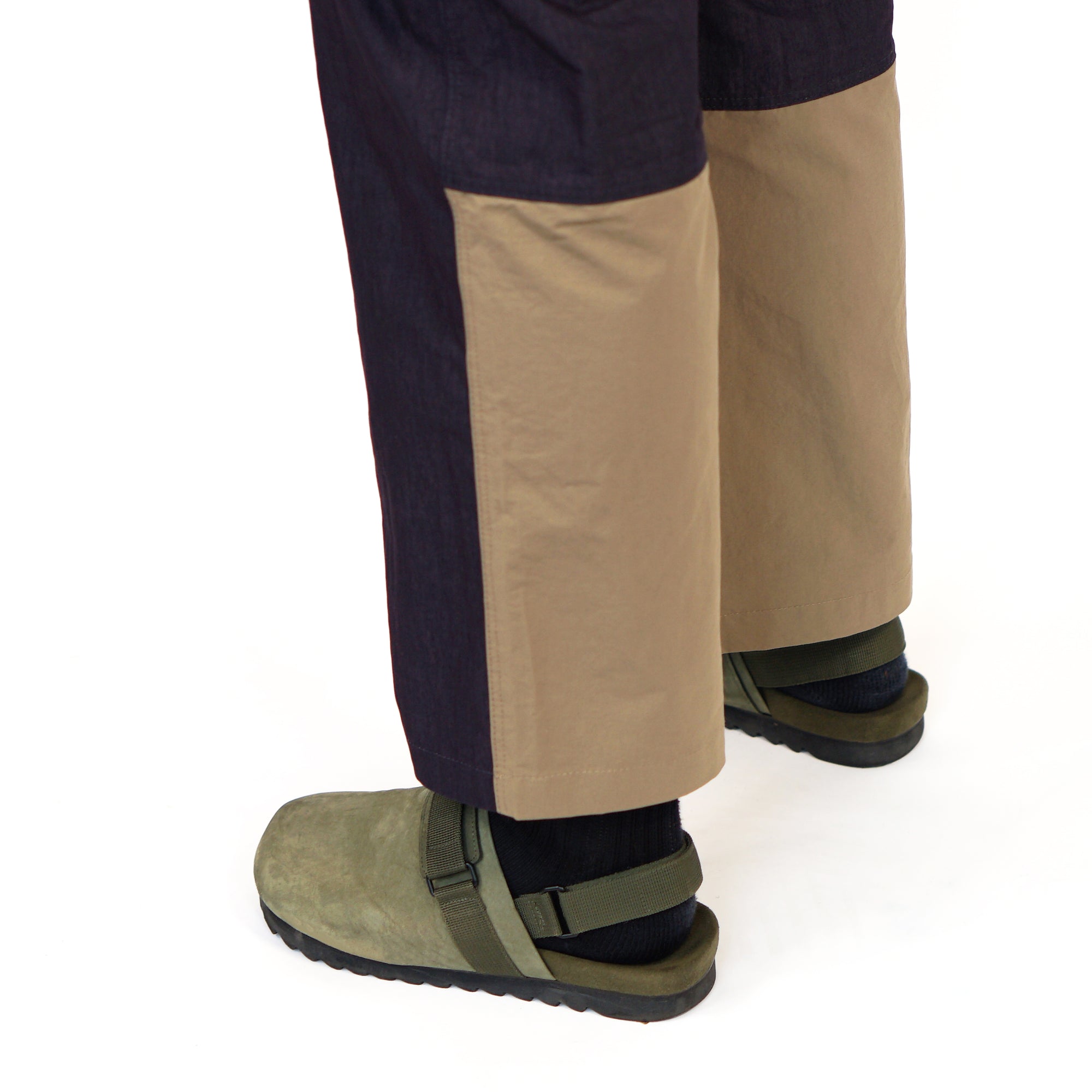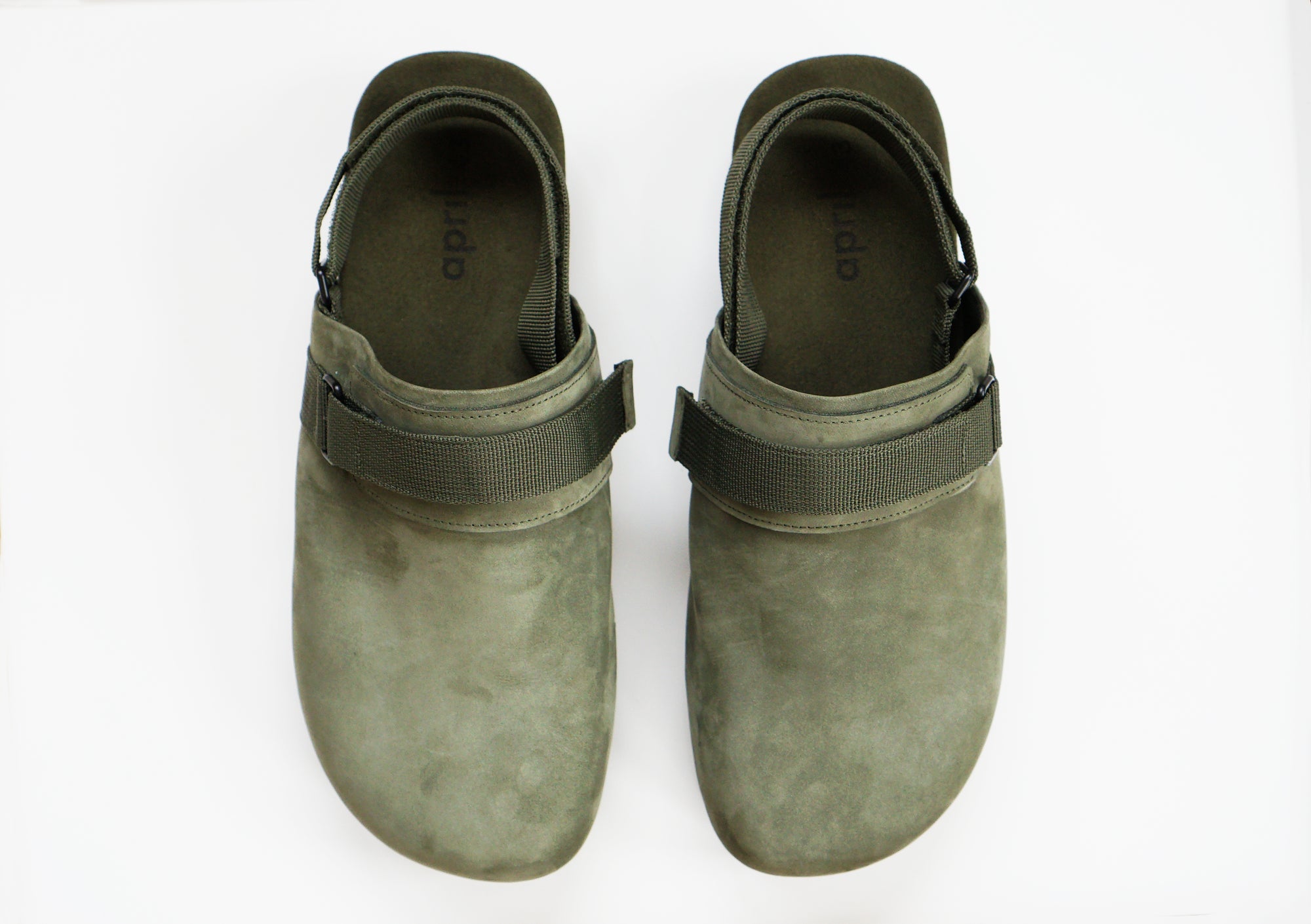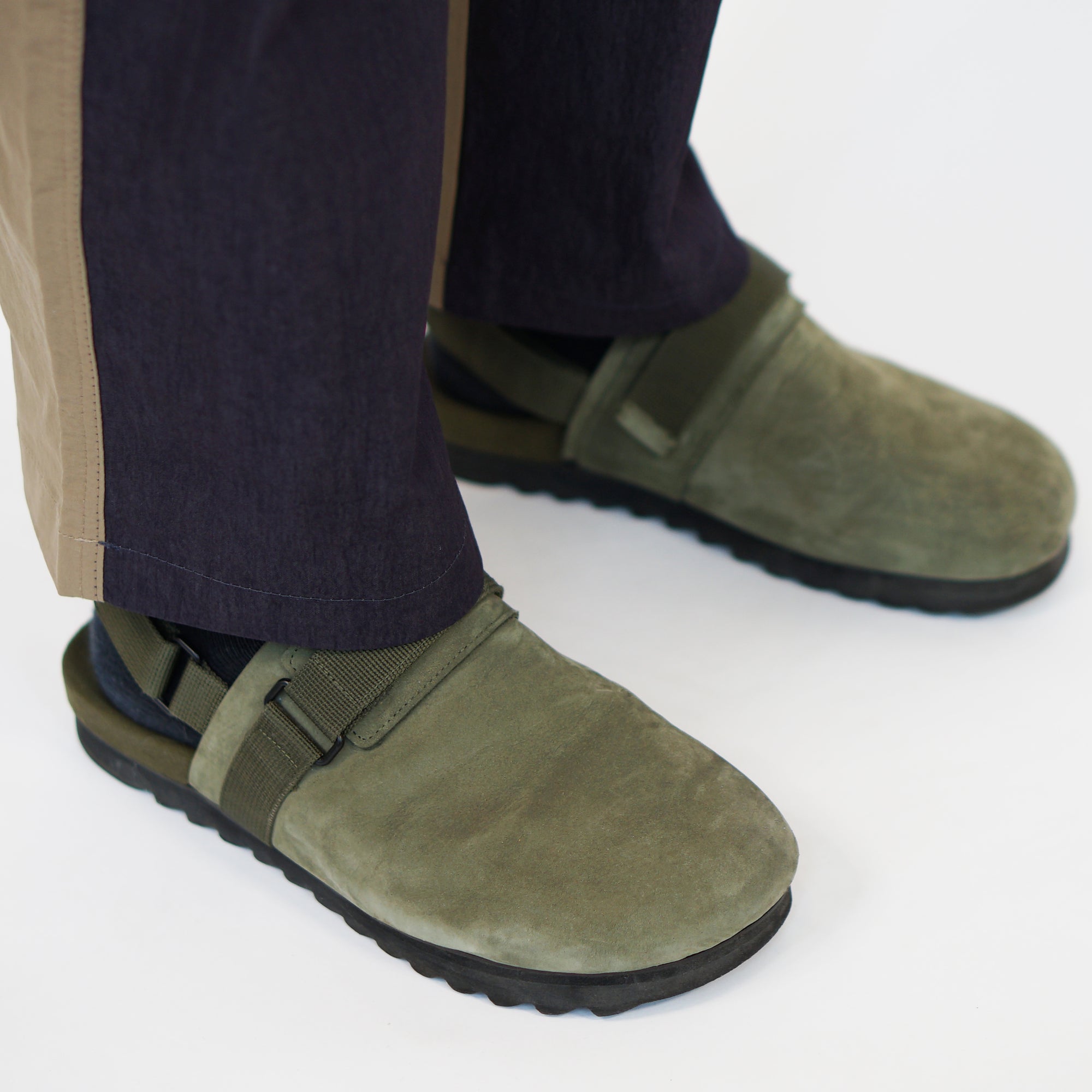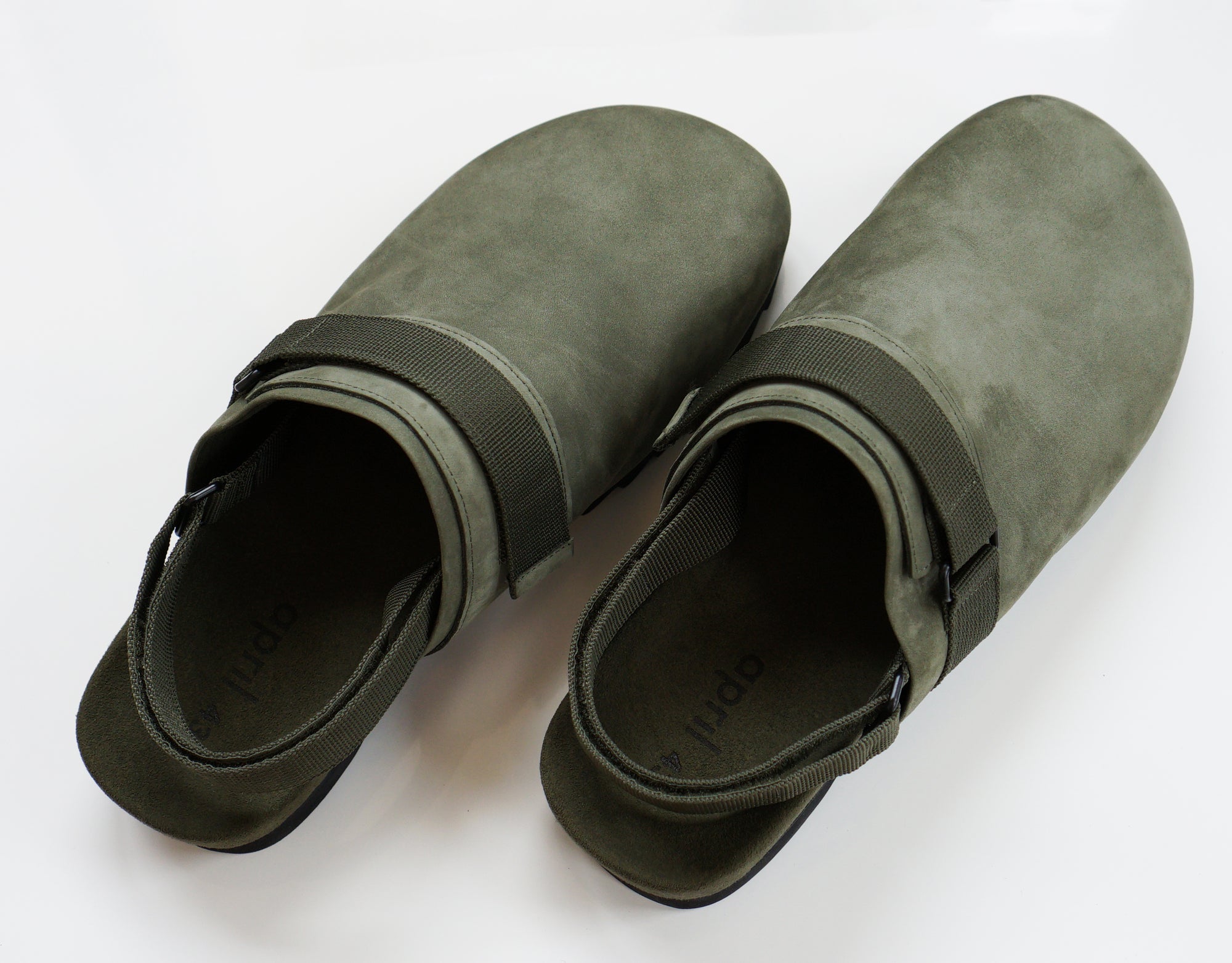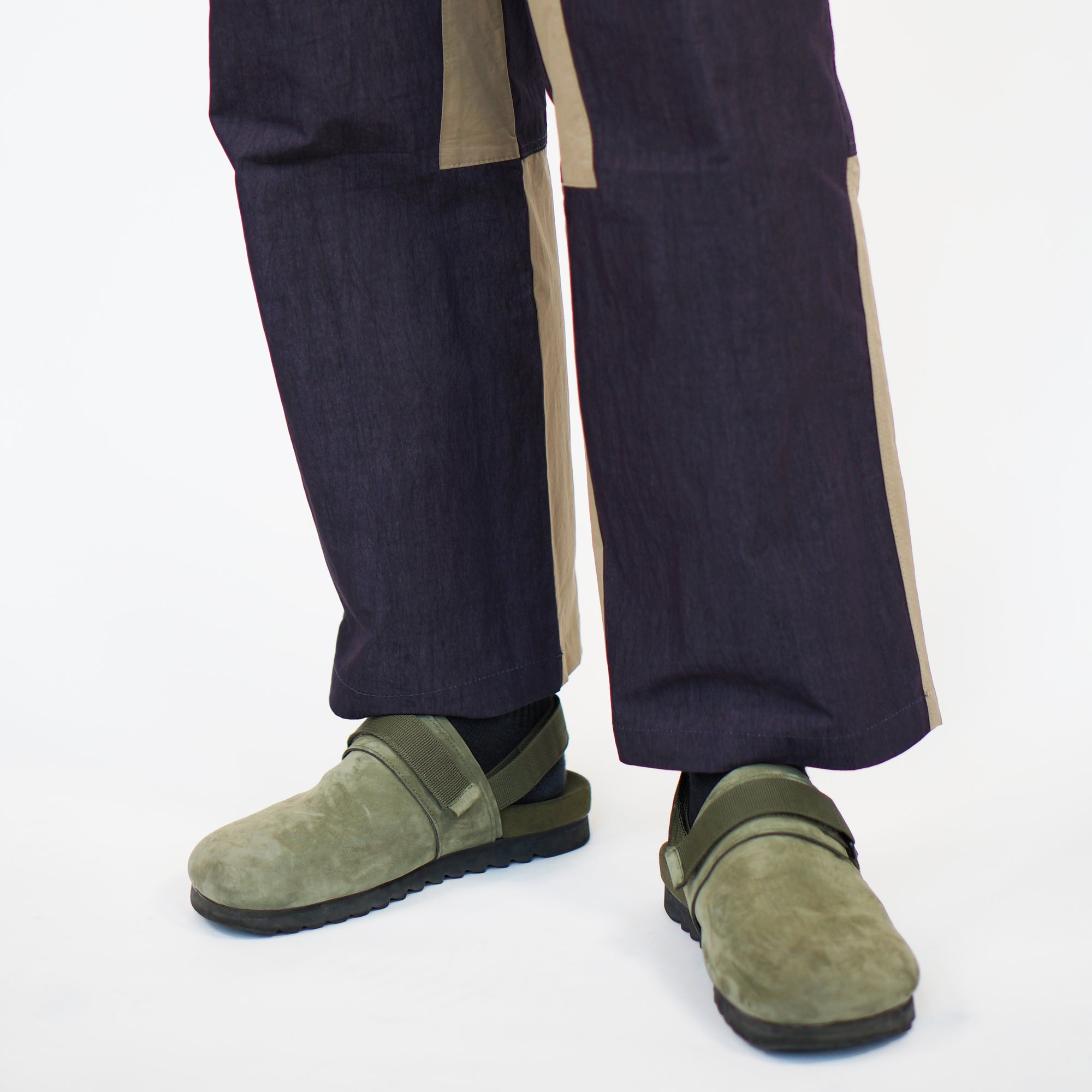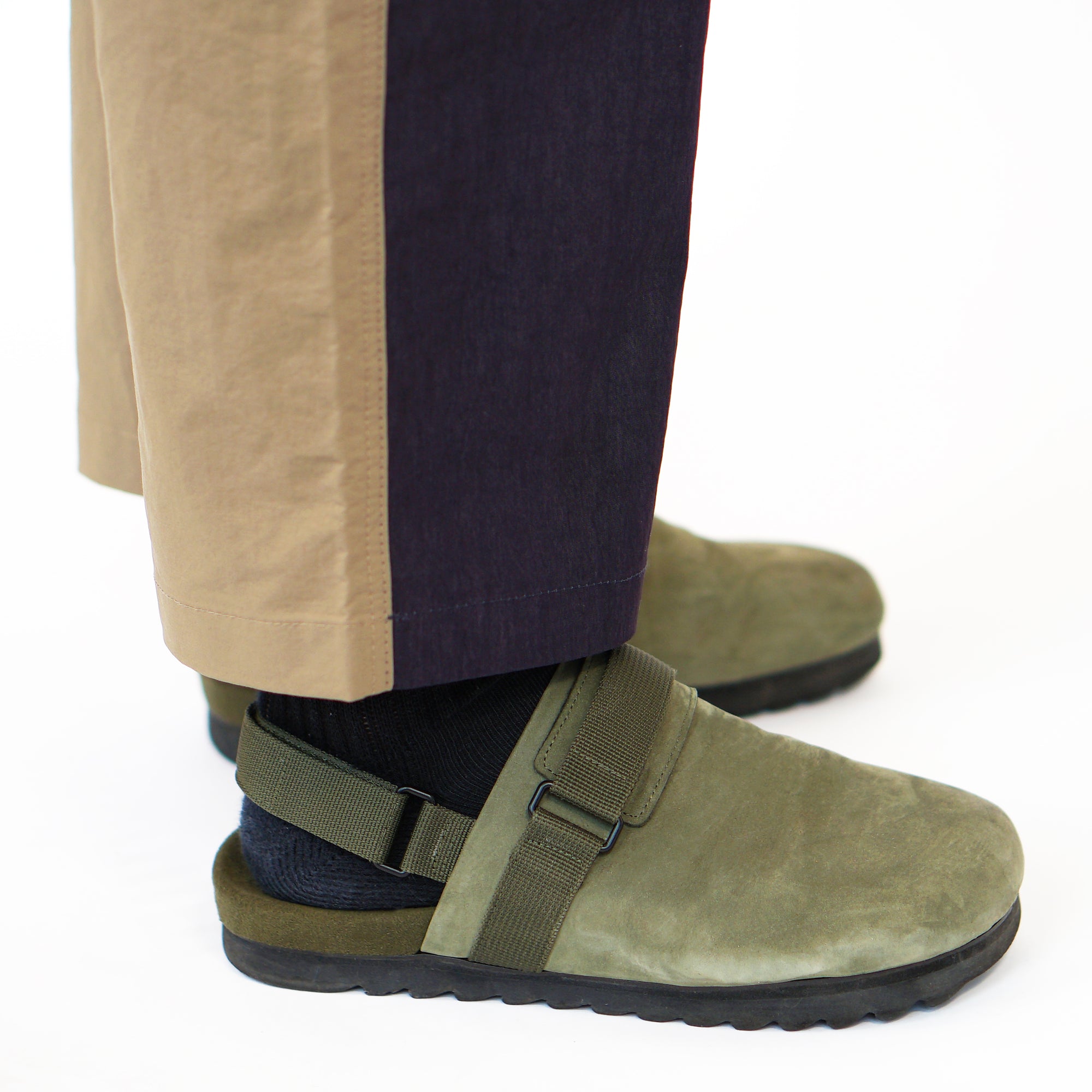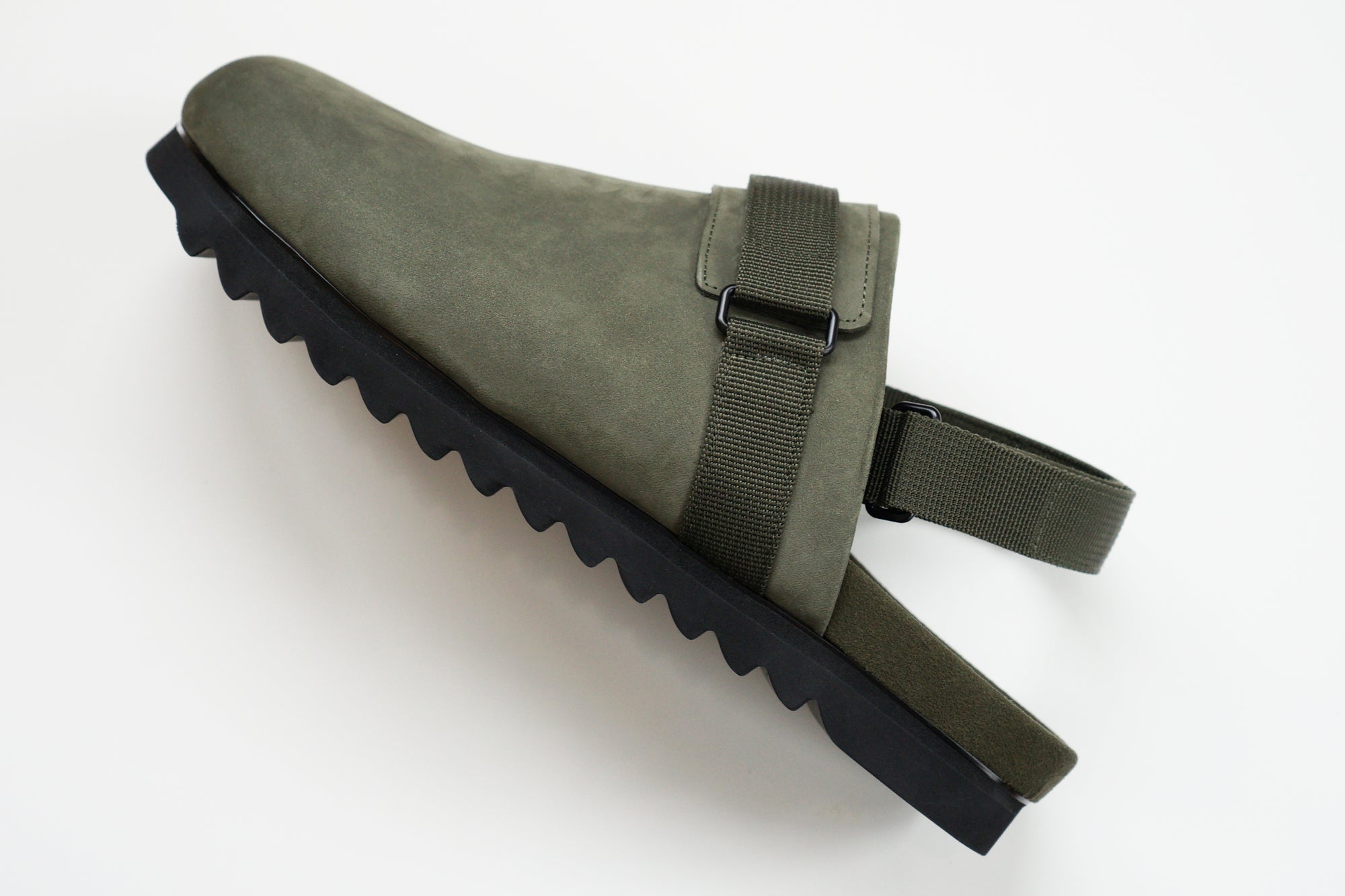 Designed in Copenhagen,
Produced in Seoul. 


April Utility is about creating clothing to explore life in.
Made for the creators, craftsmen, and rebels of the world. 
Color(s): Olive Green

Composition:

Outer: Nubuck
There are two main types of leather: full-grain and top-grain leather. 
Full grain leather is the highest quality, while top grain leather is the second-best quality, generally speaking.
Nubuck and suede are both produced from top grain leather. Nubuck is created by processing the outer layer of top grain leather, whereas suede is made by processing the inner layer. As a result, Nubuck leather is much tougher, thicker, and stronger than suede.
However, it's important to note that it's not specially manufactured for waterproofing purposes, so we can't guarantee 100% protection against stains and water. 
Nevertheless, due to its durable and sturdy nature compared to suede, it's suitable for everyday wear, excluding extreme activities like mountain climbing or hiking. and also please avoid muddy environments.
If waterproofing is desired, we recommend using waterproofing spray. This method is also recommended by other leather boot and workwear brands.
Nubuck material itself is often chosen for outdoor shoes.
Lining: Chamude
Chamude also can be look like suede. This material has a similar appearance to genuine leather, and it complements the drawbacks of natural leather such as durability, moisture resistance, breathability, and comfort, making it more convenient for everyday use.
It offers a soft and velvety touch, and it doesn't react significantly to temperature, so it doesn't get too hot in summer, and remains cool in winter, serving as an insulating and heat-regulating fabric.
Outsole: EVA
Eva boasts its excellent qualities of appropriate strength, lightweightness, shock absorption, and stability, making it an outstanding material for shoe.