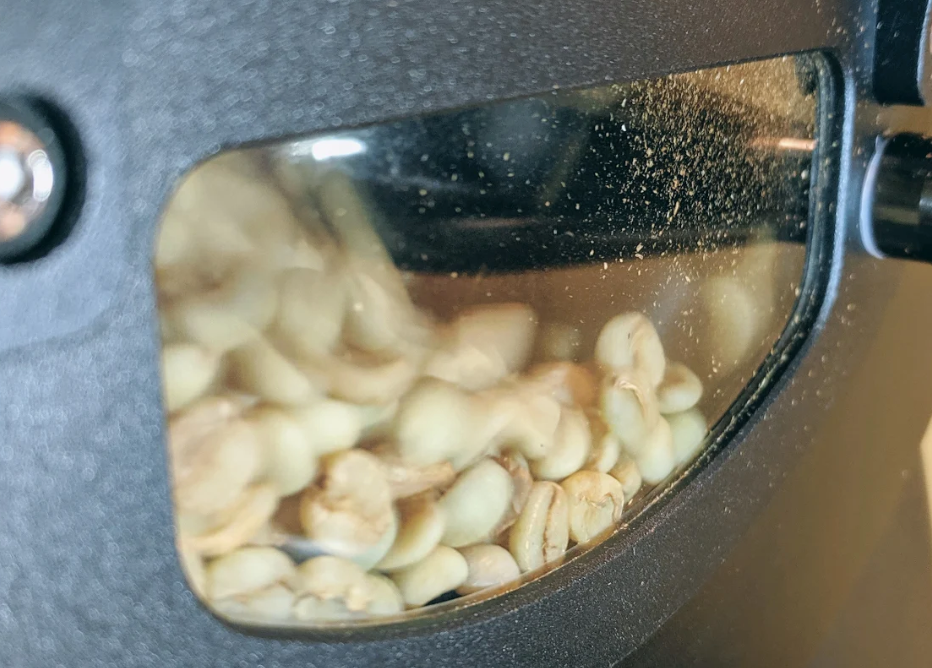 Training Log #4 by Adrian Berg - Roasting Coffee at Home for the Competition
Home roasting for a competition

During my first few years competing in the Norwegian Barista Championship, I always selected my competition coffee based on whatever was in stock at whichever coffee roastery I worked with at the time. I did this out of a sense of loyalty, without ever considering that the coffees I selected were somehow not suited to a competition format. After all, they tasted good to me.

This led me to make many mistakes year after year. I was settling for less-than-great coffees because they were what I had available, trying to make the most out of coffees I wasn´t 100% happy with. Playing it safe and only having one roast profile to work with.



A few years ago, I gained some insight into how roasteries operate, and it dawned on me that the coffees a roastery selects for their espresso range are rarely the type of coffees competitors are looking for. That´s not to say they´re not good coffees, but for a competition, you will often be looking for something different, innovative and delicious, all at the same time.

This realization led me to decide to roast my own coffee for the 2019 competition season, at home on a 1kg coffee roaster. Looking for unique green coffee rather than roasted coffee from a standard retail range increased my options tenfold, and allowed me more freedom all the way up to the competition itself.


It also added a whole new dimension of stress to a competition that can already be quite daunting. I was asked by a fellow competitor why I didn´t just partner up with a roaster I trusted and let them figure out the nuances of my selected coffee so I could focus on my routine instead. The main reason was that I didn´t know what I wanted, so I couldn´t clearly describe it to anyone else, but I knew that I wanted something that I could present on the stage as my own.

Another important reason is that all the roasters I knew had either 12kg or 20kg roasters, meaning any experiment or trial roast I asked them to do would end up costing a lot of money. Roasting on my own 1kg roaster was more comfortable, as I could experiment much more without running up the costs or end up stuck with a large batch of coffee that wasn´t working for me.

On the competition day, I had three different roasts with me, and during my practice time, I tasted all three based on pre-planned recipes. The roast that performed best was selected, and the remaining practice time was spent adjusting the recipe and writing down flavour notes. This meant that what I presented on the competition day represented how the coffee was tasting that day, and not a rehearsed script.

I plan to use this same approach for the 2020 competition season. Forcing myself to be flexible and adapt every step up to the competition. This will allow me to make both big and small adjustments as necessary, and hopefully push myself to deliver better performance and produce even tastier coffees than if I was working in my comfort zone.