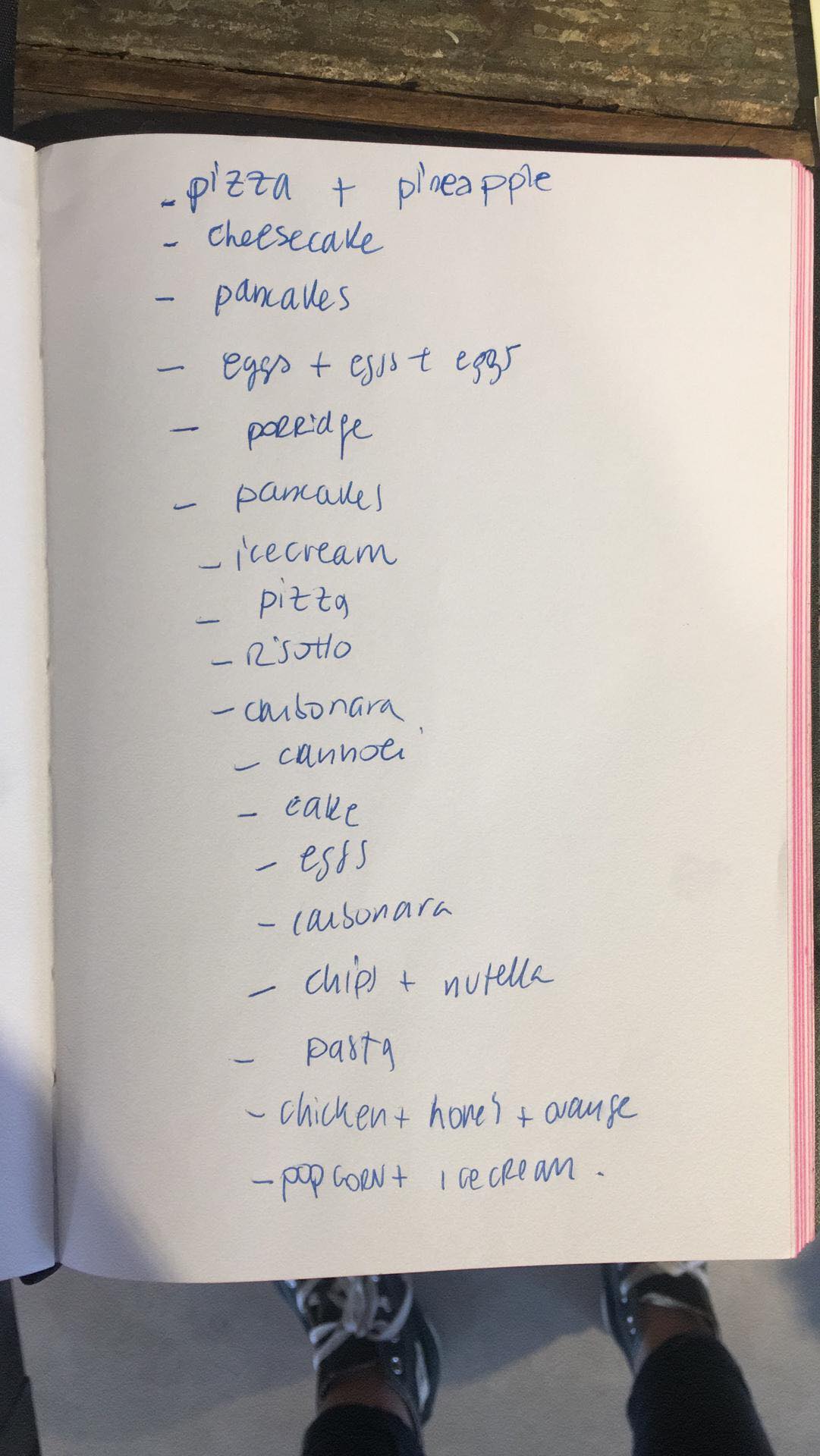 Training Log by Lisa Zancanella - First Practice with April
Last week we finally started to practice together, four days in a flat between coffee and pizza in Porto, Portugal. 
We started by tasting coffee samples to understand the range of taste we want to showcase and more important, to focus on how to describe the taste to the judges. 

The tasting has been very "versatile": we tried different coffees but also quite uncommon food combinations; An exercise that allowed us to improve our flavor palate.
Unexpectedly we figured out also the presentation: after coming up with some random topics, we understood that the easiest and most original topic is taking something that only belongs to me and connect it to my experience in coffee.

A few minutes later we got the music: the first choice that combines a strong memory and a perfect link between speech and coffee. 
There's no coffee without water: the water of Copenhagen is different from the water in Porto and will definitely be different in the Nationals in Italy. We tried to create standard water to bring wherever we are, however, the same water recipe made in Copenhagen had a different impact on the coffee brewed here in Porto, and that led us to use bottled water for training.
Then brewing, brewing, brewing: different recipes, different approaches. 

However, for the whole time I got a thought in mind: I have a great coach, who knows exactly how things need to be done, who also knows me well,

so I do blindly trust him - but at the same time, I need to feel that everything I  do on stage, is totally mine, and mostly, my own accomplishment.