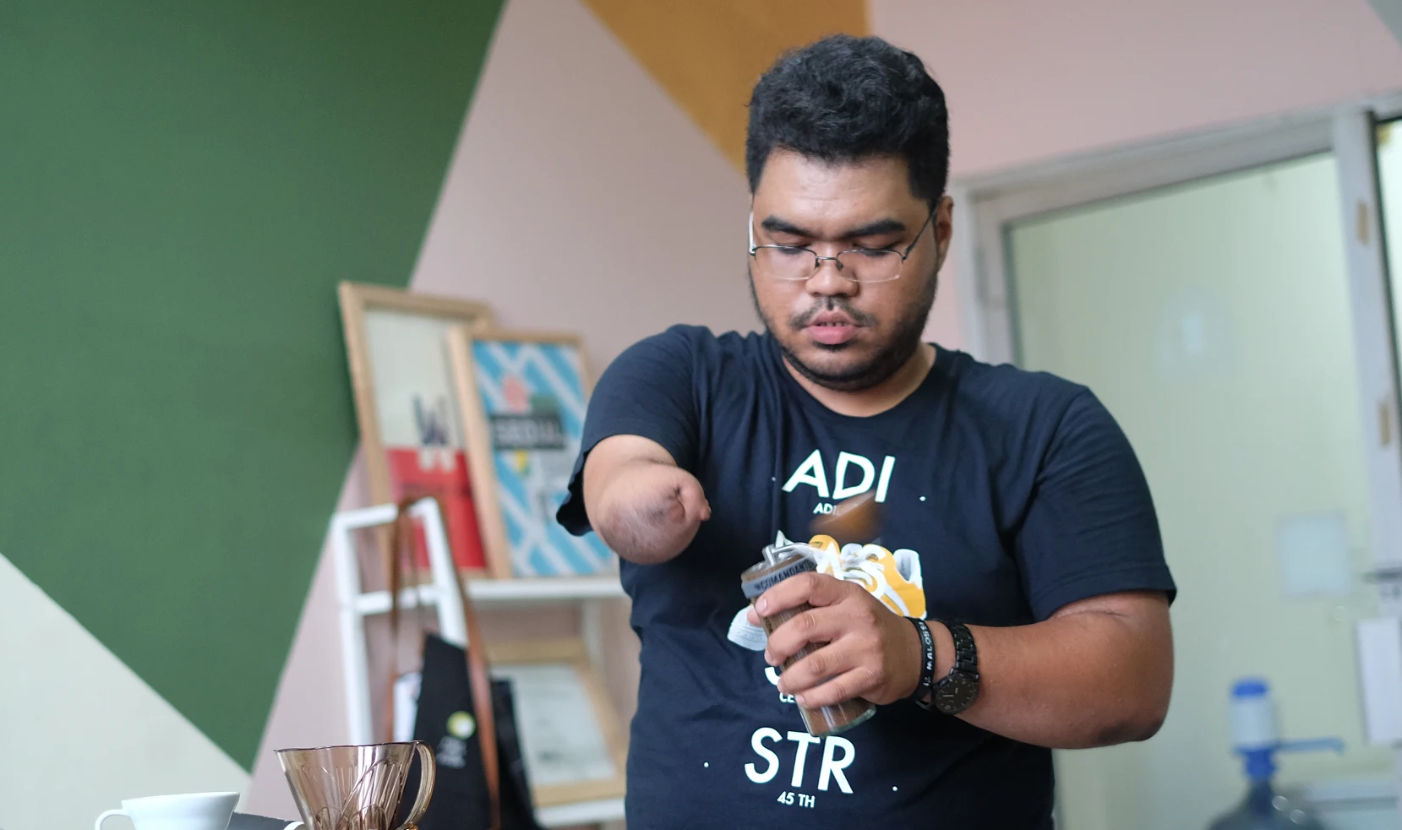 Training Log #5 by Muhammad Fakhri - Which is your favorite Coffee Grinder?
1. Which is your favorite grinder?
My favorite grinder is the Comandante C40 Nitro Blade. The reason for that is that it is straightforward to use and is easy to travel with. The results of the grinder are also precise, and even I dare to compare it with EK43. This conical burr the grinder is capable of producing particles with excellent consistency.
3. What do you do when you want to test different grinders?
To compare and test several grinders, I try to brew one coffee of the same origin with almost the same grind size between each grinder and then see the results. I will choose the most exciting results with a relatively good complex level. After that, I try to make several more tests to see the consistency of the results of the grinder.
4. What is the essential part of thinking about when you choose grinder?
I have read several forums about hand grinders, and one said that aluminum is dangerous and it to use. 
His statement is as follows: 
"Just saying, but Comandante is the only grinder in which producers didn't use aluminum, Why? "man potential health threat and the problem is Aluminium Citrate. It can cross the blood-brain barrier, a soluble salt (the combination of Aluminium and Citric Acid). Citric acid is in the roasted coffee bean. Light roasts of high-density specialty coffee have relatively high levels of citric acid. Aluminum and its salts being a potential health threat as potent Neurotoxin and may be behind Alzheimer's, ALS." - Quote from a Forum Article (we don't have the actual link to the article). 
For me, one of the things that are important when choosing a grinder is from the raw material of the grinder itself.